Hi, friends!
WRC Rally Indonesia is of the most interesting rallies for me. That country had really difficult gravel and muddy surface where only best could find the finish line. I remember one of the rallies from the 2nd part on 90's when Italian Piero Liatti battled for the win and didn't succeed against Spaniard Carlos Sainz sr. Liatti drove Subaru Impreza WRC against Sainz sr who won with Ford Escort WRC. I must admit that was really interesting days for the sport.
Rally Indonesia lasted only for two seasons and that was in 1996 and 1997. I could't say why the interesting rallies don't stay on the calendar longer. Maybe that's because they are not interesting for the manufacturers. Maybe the reason is in bad organization. I still don't know why they were dropped from the calendar.
Anyway, in 1997 Carlos Sainz sr won again but this time in front of his team mate Juha Kankkunen who also drove Ford Escort WRC. Just to remind you that 1997 was the first year that M-Sport took the duties of Ford's official tuner for the World Rally Championship. Yeah, I heard for them for the first time in 1993. ;)
I found all three days of video coverage so please enjoy it!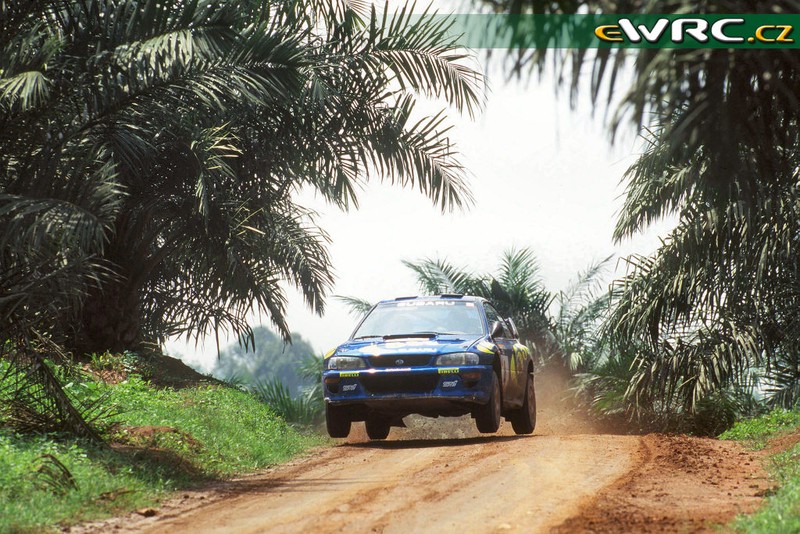 Thanks for photo and videos to EWRC.com and YouTube.
Enjoy some beer!
Cheers!