After a gala performance against the Netherlands, the German hockey men are a big step closer to the World Cup quarter-finals. The second half brings the turning point.
Thanks to a strong final sprint, the German hockey men have clinched an important victory against the Netherlands at the World Cup in India and are keeping a close eye on the quarter-finals.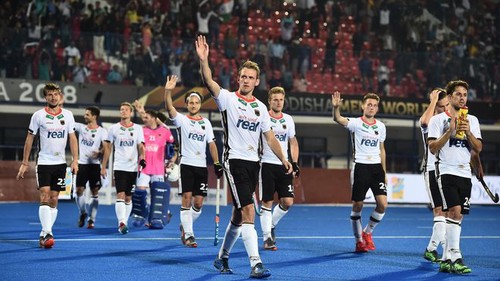 The team of national coach Stefan Kermas beat the arch-rivals 4:1 (1:1) after a difficult start and has every reason to hope for a group win and a direct ticket to the quarter-finals.
The first two goals for Germany were scored after penalty corners. After the equalizer by Mathias Müller (30th), it was Lucas Windfeder (52nd) who put Germany on the winning track. Marco Miltkau (54) and Christopher Rühr (58) set the final accents. Valentin Verga (13th) had achieved the initial lead for the opponent.

Germany leads the table
After their 1-0 opening win against Pakistan, Germany now leads Group D with six points ahead of the Netherlands (3). A tie against outsiders Malaysia will be enough for the selection to enter the final eight on their own. Only the winners of the four preliminary round groups qualify directly for the quarter-finals, the second and third teams play their opponents in an intermediate round.
Field Hockey?
The North Americans might be confused what I am talking about. Hockey in Europe is played usually on grass, clay or synthetic fields and is a team game with eleven players, including the goalie.