What Is A Plank Reach:
A Plank Reach is a very challenging exercise that focuses on your core and the abdominal obliques of your body.
Plank itself, in general, is a core workout that helps burn more calories in our body. Honestly, it's not easy to do a plank workout since its very tense when performing it so make sure you are good for it. It will focus on every part of your body.
It is not ideal to perform it for a longer period in your reps. You can just focus on 8secs to 10 secs of planking, relax for 10seconds then after you repeat for 5 times or more. This can be performed every morning when you wake up or at night before going to bed.
How To Perform Plank Reach: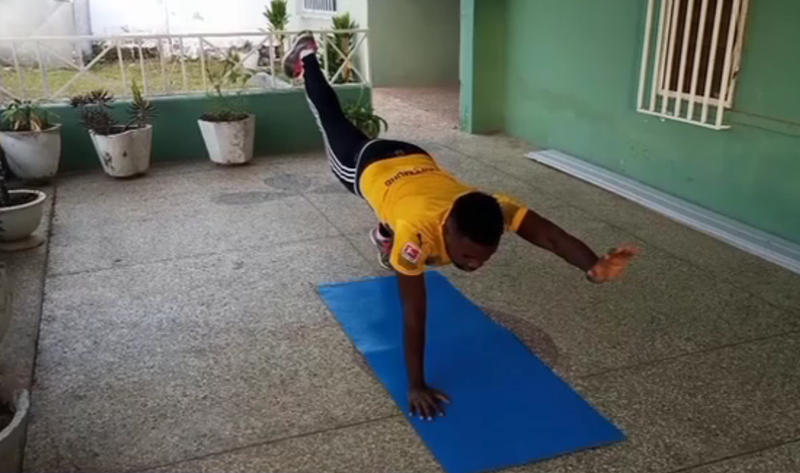 In a normal press up position stretch your right hand and also your left leg all at the same time and be still for a second then reverse to a press-up position and repeat using your left hand and right leg. Its a very tense workout and it needs a lot of tremendous amount of energy.
If it's your first time then 4 sets will be good for you until you feel comfortable and add in more reps or minutes. its a good workout for every group of muscles in our body.

What Is Windshield wipers:
Windshield wipers are a very good stretch exercise for the lower back. It's not an easy workout to perform due to its nature of great core strength and stability. A lot of people may not like it though but its worth trying if you don't have a problem around your waist or spine area. It can also be done on a pull-up bar.
How To Perform Windshield wipers: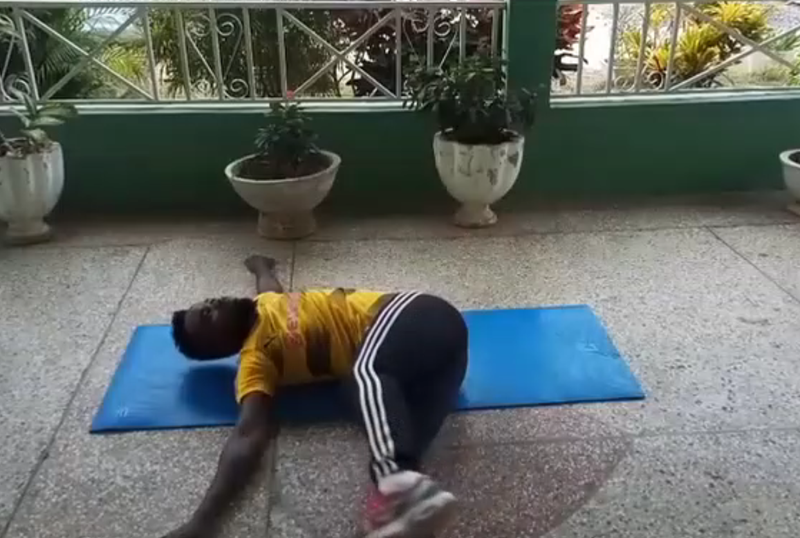 As you lie flat with your face facing the ceiling and hands spread out to your side for support, raise your legs 90 degrees and rotate both legs to one side of your body without touching the floor and repeat it to the opposite direction. You can do it on 5 counts depending on how comfortable it gets but the lesser the better until your body gets used to it.

What Is Hamstring Curl:
Is an isolation workout which helps to strengthen the hamstring muscles. It's simple and easy to perform which I will recommend if everyone does it. It does not require a lot of energy to perform, just the movement of the lower legs.
How To Perform Hamstring Curl: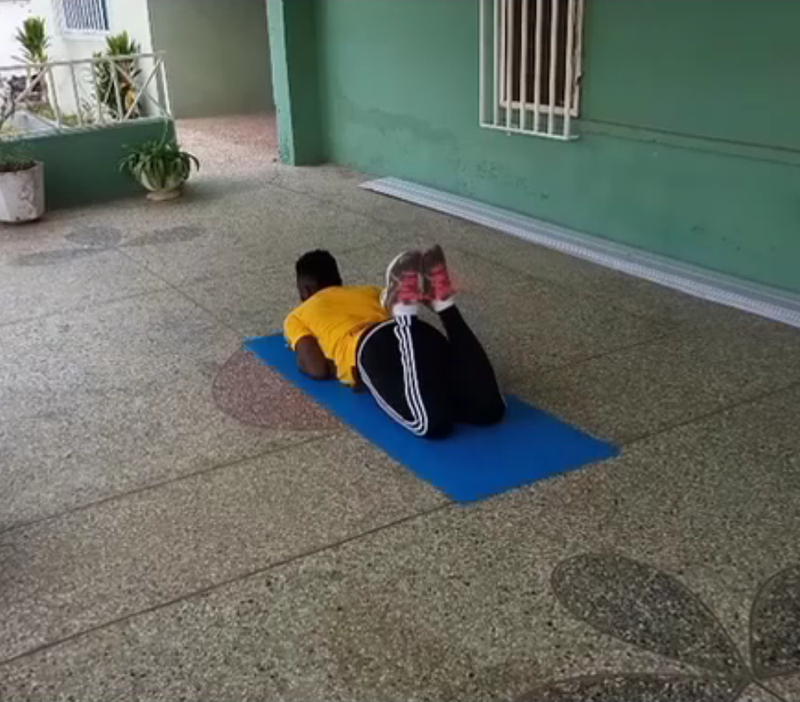 With Hamstring Curl you will lie flat down with your face facing the gym mat with both hands in between and facing your chest and your head slightly up, then you will raise your lower legs towards your buttocks to and fro. Repeat for 1minute and rest for 10seconds and do more minutes of reps if you feel comfortable or no sign of pain in your knees.
THANKS FOR WATCHING


A video to walk you through:
Note: Most of the workout are very tense and there could be a possibility of injury if it's not done the right way. Each workout should not be taken as a medical or health advice. You agree that the use of this information is at your own risk and hold BKFitness harmless from any and all claims or causes of action.

THANKS FOR WATCHING