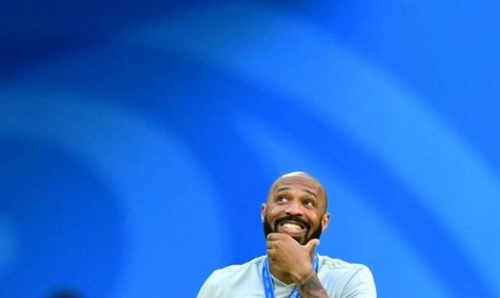 Although it seemed perfect and ideal for French legend Thierry Henry to take over Bordeaux after two starting defeats, "the Girondins" beat Monaco in the 93rd minute of the match in the 93rd minute of the match, and the option of the terrible striker Arsenal and Barcelona to sit on the bench now is pre-collapse.
Bordeaux fans wearing jerseys with the name of Henry, fallen in trance that the great legend, a member of the golden French generation of 1998, will be the new helmsman. But, according to Radio Monte Carlo, the negotiations are before the collapse. They are not broken, but it is very likely that Henry will not come to Bordeaux. The "girondins" only officially share them from the cooperation with the American investment fund GACP, but they have no money to finance Henry's coming.
Or, in fact, they do not want to pay two million euros, as Henry asks, believing that the French legend has a great name, but in coaching waters is an anonymus. Henri has been only the assistant to Roberto Martinez on the Belgian bench. But Henry does not want to work for a smaller salary, and even less if he does not get a budget for the next five days to step up the team.

And now, as things stand, it is unlikely that Henry's operation in Bordeaux will come true. At the moment, Americans are in London for final negotiations with Henri, ready to tell them no, and in parallel negotiate with Claudio Ranieri and Antonio Conte.