What a shocking loss. Losing to young boys by 2-1 is really horrible for a team like Juventus. I don't like Juve style of play. Too many passes, only a few of them are directed forward. They seem to use a lot of time passing the ball around rather than going forward. With this style of play, Juve will continue suffering when they meet with opponents who close them down, press high and make quick counters. They need to do something for this.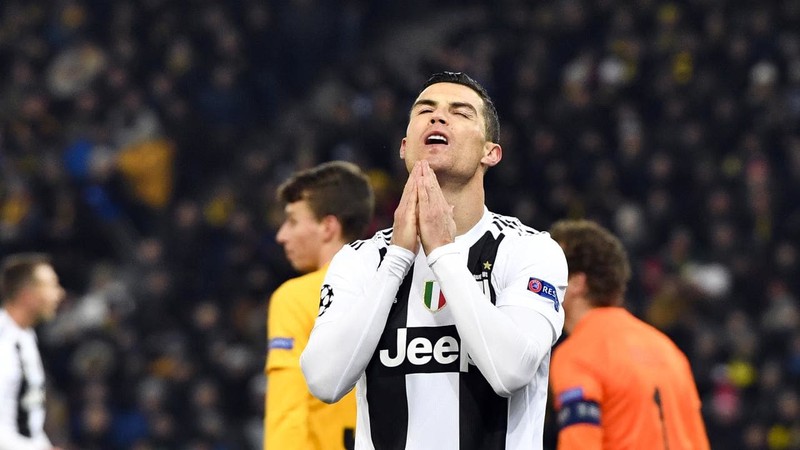 I will not say Ronaldo was not good instead he was in class but he missed some awesome chances, some by bad luck. Usually, those type of misses are not for Ronaldo but it was not his day. I wanted him to score but anyway he created fine chances, some dribbles and an assist. Losing is one of those bad days, not everyone is a winner. We can't expect Ronaldo to win every match. When Ronaldo didn't score people blame him, what does it matter? Champions are shaped by the challenges they faced and losing one is just one of those. It's only just a beginning.
Juventus played well but Young Boys got the better of them. Dybala was so impressive but unlucky his 2nd goal disallowed. Ronaldo doing good but something missing and also Midfields is not feeding the forwards enough. Crosses are not coming accurately, it seems like Ronaldo already forget to jump. The ball is only rounding around the centre and only visit inside box occasionally. I wish Allegri should play Ronaldo and Dybala together. They become different when they both start the game.
Best of luck Juventus and Ronaldo for next round.