With Dembele everything is somehow wrong. The 21-year-old Ousmane was 25 minutes late for the Champions League vs Inter match, and this is his constant problem.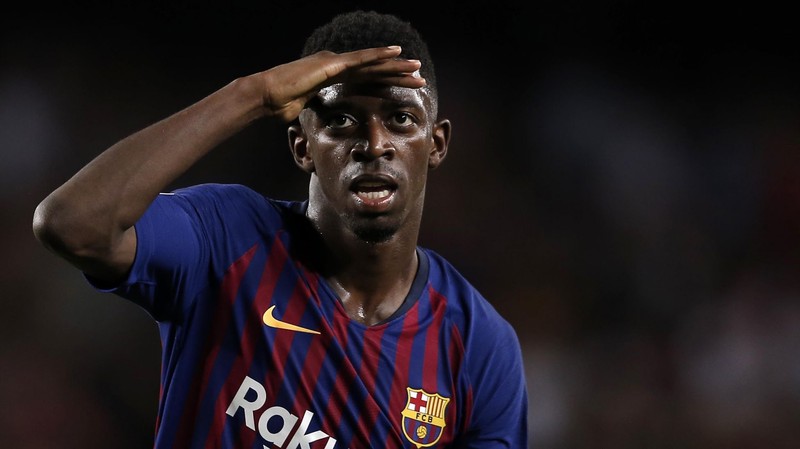 Messi and Suárez asked Valverde to release Rafinha.

Representatives of the club noted that Dembele did not break anything, but this is not the case - the Frenchman missed the pre-match meeting Valverde.
"In Barcelona, they said that players were allowed to arrive at Camp Nou between 8 and 8:30 pm." The Frenchman did not go beyond and arrived at 8:20 - on time," - the journalist Mundo Deportivo tweeted.
Ousmane, who was supposed to replace the injured Messi, spent the entire match on the bench and never went to the warm-up.
Dembele already got teammates. According to Mirror, who cited Spanish reporters, the injured Leo Messi and Luis Suarez begged Valverde to release Rafinha instead of Ousmane. This is a fair punishment for repeated delays in training - and, as it turned out, for bad behavior and unwillingness to improve Spanish.
Previously, partners tried to reason with a friend. In May 2018, Gerard Piqué talked about the chat of football players "Blaugrana" in WhatsApp.
"There is no Valverde. We discuss in it the time at which you need to get somewhere. It is useful for Dembele - he is always late," - the defender concluded jokingly, but he didn't seem to be joking at all.
Not for the first time, Youngster behaves undisciplinedly: in the summer of 2017, having learned about the interest from Barcelona, the forward began to miss Borussia's training sessions.
"We were shocked. Something new for us," - about the same way as Gonzalo Castro, the Dortmund team's players reacted to the boycott of the youths.
Dembele was late even for his own presentation at the club: frustrated fans and a club commentator on TV were waiting for him for more than an hour.
The signing of Dembele cost Barcelona 145 million euros.

The 21-year-old striker scored 3 goals in nine matches of La Liga 2018/19.