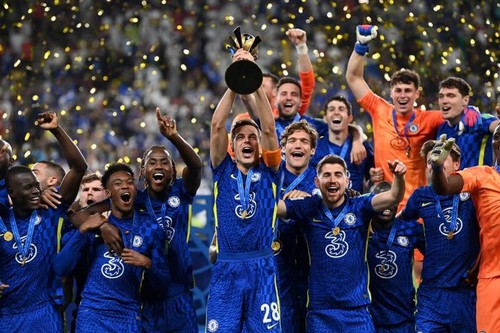 Thomas Tuchel's side won their first-ever Club World Cup courtesy of a 117th minutes penalty by Kai Havertz, the same Kai that scored the only goal in the Champions League final against Man City.
Much like Al Hilal in the semis, Chelsea had the lion's share of the possession but could not create any clear-cut chances against Brazilian side Palmeiras who were all too happy to sit back and defend deep while countering with blistering pace through the likes of Rony and Duda. Much of the first half was about Chelsea prodding and prodding with Palmeiras on the counter but there were key moments in the first half for Chelsea with Thiago Silva's long-range effort saved by the Palmeiras goalie, the first half ended 0-0 with a blow for the Blues as Mason Mount sustained an injury and was subbed off for Christian Pulisic.
The second half was more of the same for the Blues but they finally got the breakthrough nine minutes after the break as a Callum Hudson Odoi's cross was steered in by the big man Romelu Lukaku to give Chelsea the much-deserved lead. Chelsea upped the tempo and could have been rewarded again for their efforts but Christian Pulisic's strike could not nestle in the back of the net after combining with Lukaku.
There was to be drama as VAR adjudged Thiago Silva to have handled the ball while trying to head the ball in which the resulting spot-kick was converted by Palmeiras's Veiga to see the game go into extra time despite last-ditch efforts.
In the second half of extra time, Chelsea got a penalty after defender Luan was adjudged to have also handled in which the resulting was put in the back of the net by Kai Havertz to seal the victory for Chelsea and same Luan was also sent off for a foul on Kai Havertz as Chelsea went on to claim the trophy that has proved elusive.
ABRAHAMOVICH's INVESTMENTS PAYS OFF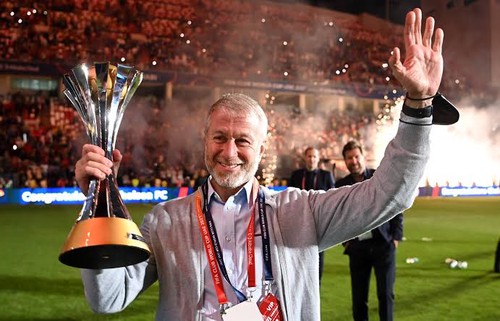 Chelsea owner has spent a staggering €2.22bn on the club transfer while some have criticized his occasional changing of managers and his impatience in going with the process, it can't deny that his ruthlessness has yielded fruit for Chelsea as they have now won every possible trophy to win in Europe and the World at large. The Club World Cup was no different as the Chelsea owner cut a smiling figure as his side lift the one trophy they didn't have in their trophy cabinet. Manager Thomas Tuchel also emphasized after the Cup win that it is for the Chelsea owner after he whooping huge sums of investment into the club.
CONGRATULATIONS TO CHELSEA
UP BLUESSSSSSSSSSSSSS