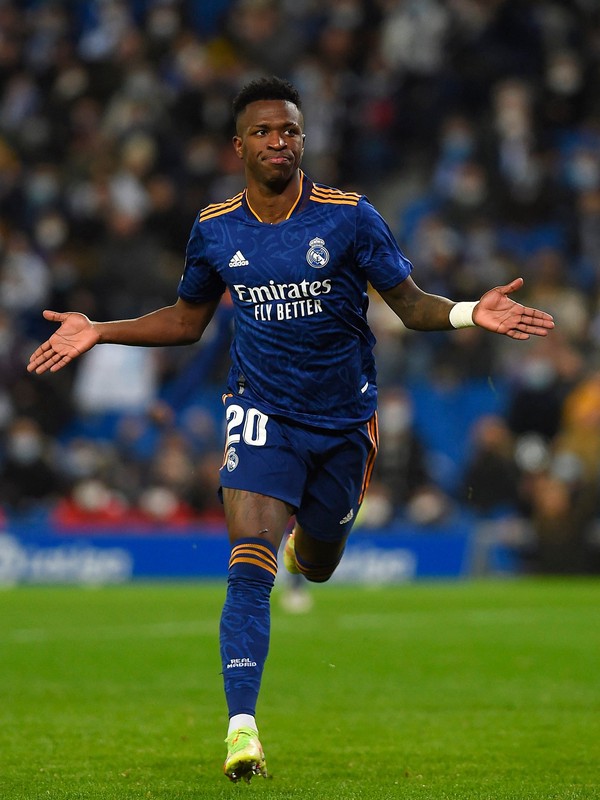 Week in, week out, there is one name on the lips of virtually every media outlets, analysts, and football fans and that is VINICIUS JUNIOR.
The Brazilian starlet is enjoying one of his best seasons at Real Madrid in terms of goals and performances.
Rewind to previous seasons, not many believed the Brazilian wonderkid would find his feet at one of the most difficult of places for a player but he is proving his doubters wrong and on top of that, taking our minds totally off from our long gone legend, Cristiano Ronaldo.
At the Anoeta in a title deciding encounter tonight, Real Sociedad put up much of a fight especially in the first half. They ran Real Madrid dry before half time and had them pinned back in their own half and praying for the break to come upon them already. As luck would have it, Real Madrid survived the Sociedad storm and went into the break looking for some revival speech and energy drinks.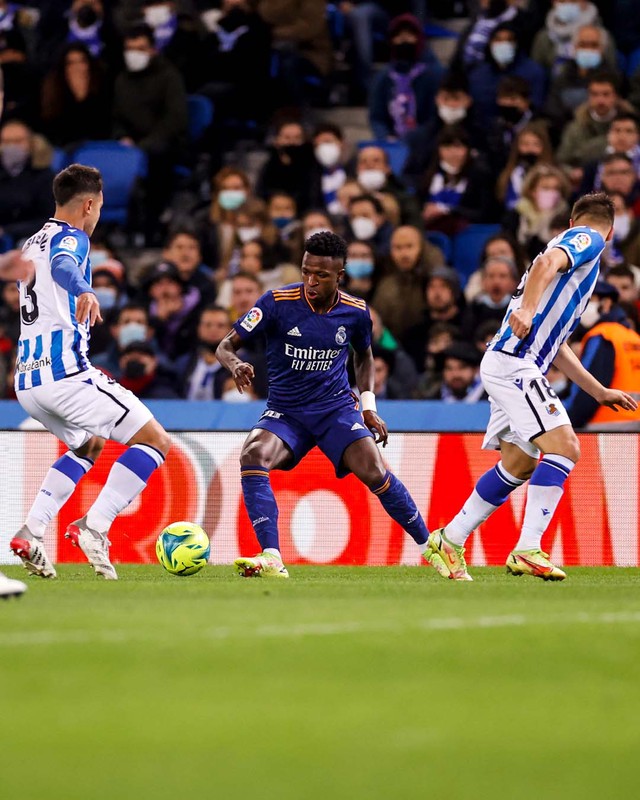 Few minutes into the second half and Real Madrid opened the scoring. Guess who scored? Yea you guessed right; Vinicius Junior. The Brazilian prowled into the 18 yard box of the Real Sociedad team as they followed him quietly, seeking to outwit him but before they could figure out his plans, Vini has already exchanged a one-two pass with Jovic and smashed the ball into the net to give Real Madrid the lead.
The 2nd goal would come later and Real Madrid comfortably saw out the encounter despite missing clear cut extra chances, again through the never-tiring Vinicius Junior.
On a personal note, I am really glad Vinicius Junior is finally finding his feet at Real Madrid as I saw what raw talent he possesses years back and believed he needed the right coach to unleash the demon in him. Guess that coach is Carlo Ancelotti. LONG LIVE VINICIUS! LONG LIVE REAL MADRID.