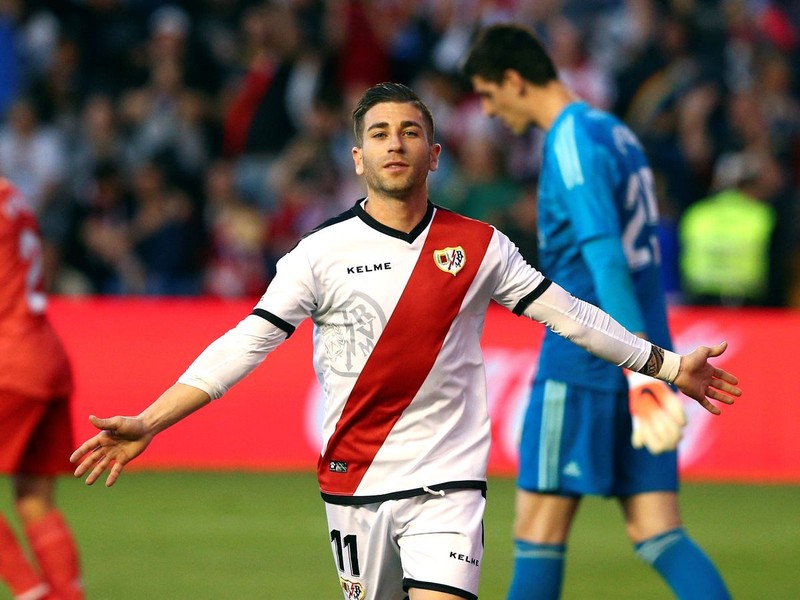 It is no more news that Zinedine Zidane and his Real Madrid team already have their sights set on next season as they lackadaisically scroll through whatever is left of this season. I wish I could stop covering their matches already but my passion as a football fan would be called out for questioning if I do not have the ability to enjoy the wins and endure the losses.
This was the tenth loss for Real Madrid this season and it came against a team with the worst defensive record in La Liga this season. Rayo Vallecano haven't won against Real Madrid in more than two decades with their last win coming way back in 1997. With Rayo sitting 20th in the league table, they approached the match with much energy and desire and it paid off even before the match started because they went up against a Real Madrid team lacking in energy, grit and life.
Thubiat Courtois was given the nod ahead of Keylor Navas in between the sticks. Jesus Vallejo partnered Raphael Varane in central defence while Dani Carvajal and Marcelo completed the backline in their right back and left back positions respectively.
Marcos Llorente, Toni Kroos, Luka Modric and Dani Ceballos rounded up the four man midfield while Gareth Bale and Mariano Diaz forwarded the attack.
Within the first 15 minutes, it became apparent that Zinedine Zidane is experimenting on his team once again as the formation looked somewhat like a 4-1-2-1-2. With Marcos Llorente the lone pivot, Kroos and Modric holding the centre, Dani Ceballos to link the attack and defence. This formation is just as horrible as it appears on paper. Bar a through ball to Gareth Bale in the 20th minute and some urge to push the ball through the opponent's defensive line as against the usual Zidane crossing tactics, Real Madrid switched after that chance and did little to nothing in winning the match and scoring against a team that has conceived 62 goals up until this fixture.
Several very important players in the squad like Dani Carvajal, Marcelo, Luka Modric, Toni Kroos and Gareth Bale did little to nothing in motivating the youngsters in their midst and it was no mistake or magic that Real Madrid were blunt in attack for much of the 90 minutes and only showed some sparks in attack when Brahaim Diaz and Isco came in.
An early penalty conceived by Vallejo was scored to give Rayo the lead and they conserved it for the rest of the match. Despite playing a high line, Real Madrid's Mariano and Bale couldn't punish them for such tactics and the only time the welsh man had the opportunity, he fluffed it.
Conclusion
This horrible performance is far from new for Real Madrid this season as they have produced series of more terrible performances and a huge percentage of their wins have been unconvincing.
Injuries are one of the reasons forcing Zidane's hands to tickle with his formation, it shouldn't be an excuse from a team with a huge squad depth and players worth thrice their opponents.
With three more games left, the only thing Real Madrid would be celebrating come end of season is no longer having to deal with a disastrous season that ended as early as match.
THANKS FOR READING..