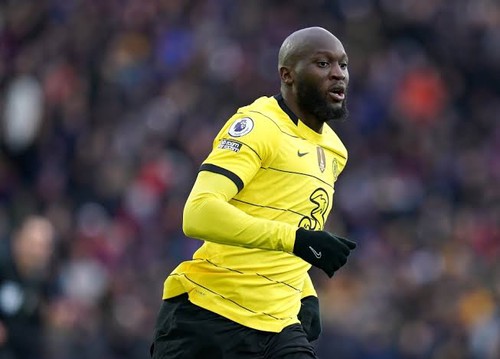 In Saturday's game against Crystal Palace, Chelsea struggled to pull of a 1-0 win against their Premier League opponents. Considering their status as European and World Champion, many had expected a better performance from the blues.
Another disturbing factor concerning Chelsea's performance, was the number of touches for their striker Romelu Lukaku. As a team, if you desire to make an impart and score goals, your striker has to be involved in the game more often.
Hence, after having only seven touches all through 90 minutes against Palace, many have wondered if Lukaku is the right man to lead the Chelsea frontline.
Pundits share their views
In a recent discuss, pundits have gone on to share their view concerning Lukaku's situation at the club. Many have blamed the style of Thomas Tuchel for Lukaku's lack of involvement in games.
In most games, we often see Chelsea going through the wings, linking up the likes of Hakim Ziyech, Pulisic, Kai Haverts and Hudson Odoi and the likes. As opposed go going through the centre.
Shearer's thoughts
More to that, pundit Allan Shearer believes it is due to the fact that the whole team has not particularly played to their strength. And not an issue of Lukaku alone.
From Shearer's view, if the team plays to their strength, then Lukaku would have no option but an improved performance.
Overview
These have not been the best of times in terms of overall game play for Chelsea. However, they have continued to manage to grind out the results.
Fans and supporters can only hope it continues that way on their bad days.