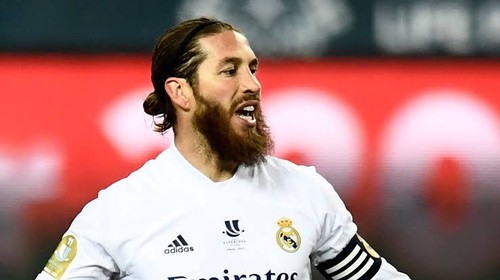 Sergio Ramos has had a mediocre season. The Spaniard has, firstly, been incredibly injured, which has kept him out most of the season. Next, Real Madrid did not manage to win a single trophy this season and last but not least, Ramos was somewhat surprisingly wrecked for Spain's European Championship squad.
In addition to all this, the contract negotiations between Ramos and Real Madrid have proved to be somewhat cumbersome, which now calls into question the midfielder's future at the club. And maybe after 16 years it's over?
ESPN reports on Monday that the newly crowned English champions Manchester City are ready to offer Ramos a two-year contract if the ongoing negotiations with Real Madrid fall to the ground. Manager Pep Guardiola is said to be a big admirer of Ramos' experience and leadership qualities.
The 35-year-old midfielder has been at Real Madrid since joining from Sevilla back in 2005. Since then, there have been 671 appearances for Los Blancos as well as 180 internationals for Spain for Ramos.