After France's victory in the World Cup final, many people started to question Les Blues' dominance in the football world. According to critics, the new world champions have been playing some boring, defensive and pragmatic football without real passion and flair, and therefore they do not deserve the title.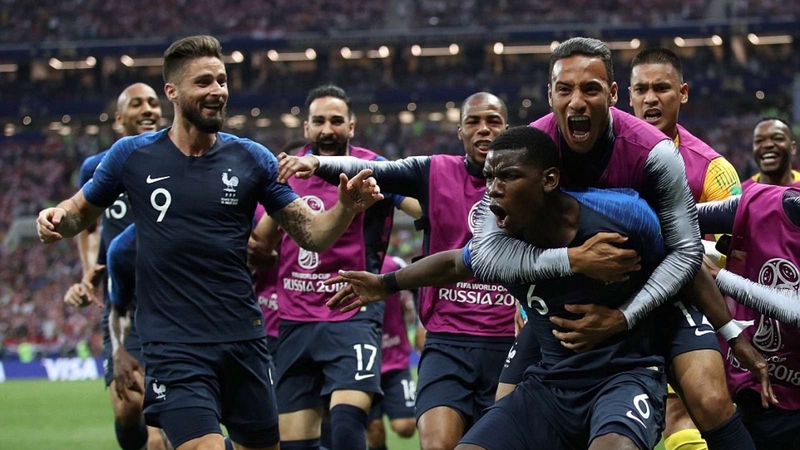 My opinion is quite opposite. I think France have deserved to win the trophy more than any other participant of the World Cup. I think Didier Deschamps has created almost a perfect team, finding the right balance between attack and defence, between youngsters and veterans.
You are saying that France played too cautiously and defensively? And I just tell you: look at the stats! In the four knockout games, Les Bleus scored 11 goals, including 4 against Argentina and 4 against Croatia in the final. Actually they are the first team since Brazil-1970 to score four times in the decisive match!
Right, when necessary, France was pragmatic and did not rush forward with the whole team. But Deschamps' team could easily switch from one mode to another. They could play both in attack, in counterattack and defence. They had both players with great offensive skills (Mbappe, Griezmann), top-class defenders (Varane, Umtiti) and defensive midfielders like Kante or Pogba. They perfectly used set pieces, and their defenders went forward to score important goals. Overall, France has scored some great goals in Russia! And their goalkeeper Lloris - except for his blunder against Croatia - enjoyed a great tournament, making a few crazy supersaves.
Deschamps' starting line-up was more or less stable, but this team had quite good substitutes, too. Players like N'Zonzi, Tolisso, Fekir or Thauvin would be regualr starters in most other national teams of the world. Talent is abundant in France, and Deschamps had to drop such players as Martial or Lacazette, when he picked his 23-man squad.
An alternative French team with Martial, Lacazette, injured Koscielny and Payet, snubbed Benzema could also do well at the World Cup, but all those players had to miss the tournament. Still France did a great job - and, just like 20 years ago, now they will have a chance to add a European trophy to their world title.