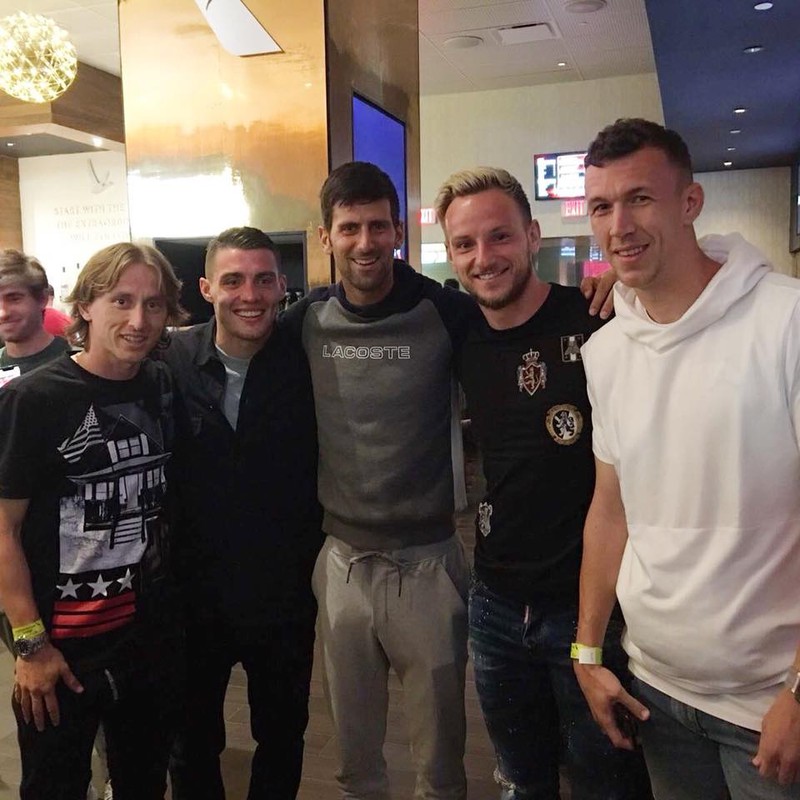 ---
NOVAK ĐOKOVIĆ was one of the famous tennis players who supported Croatia during the World Cup, and among the first congratulated to Luka Modrić for beeing the best football player in the world.

However, Serbia does not look positive at all about the news that Novak supports Croatian football.
"I don't know how to explain ... Everyone has the right to their opinion and has the right to express himself as he wishes. That's what I always respected. I have often been convicted of these or those opinions for the last two years. As far as support to Croatia is concerned, it came from the heart. I really want them all the best. I have a lot of friends in Croatia, and I believe that many people from Serbia have their friends in Croatia. I have a lot of friends among Croatian athletes and I look at them as their own, " said another world tennis player and got a big applause from the audience.

"We have so many similarities ... Language, culture, tradition ... I do not want to enter politics, I'm sorry if someone is offended, but ..."
And then he also referred to the war (1990.) ...

"I am absolutely aware of everything that happened. I did not directly participate in that war, I was not there, but I was in Serbia and I know that many people lost their loved ones and and it was really hard in those times. It is a very sensitive topic, the war is not good for anyone, I went through the bombing as well ... No party in Yugoslavia had beaten that war, it was a really rough period. "
---
Thank you for reading my article, I hope you liked it. Please leave any comments or questions below.