Published on 15 December 2021 22:49 GMT
by Dokubo.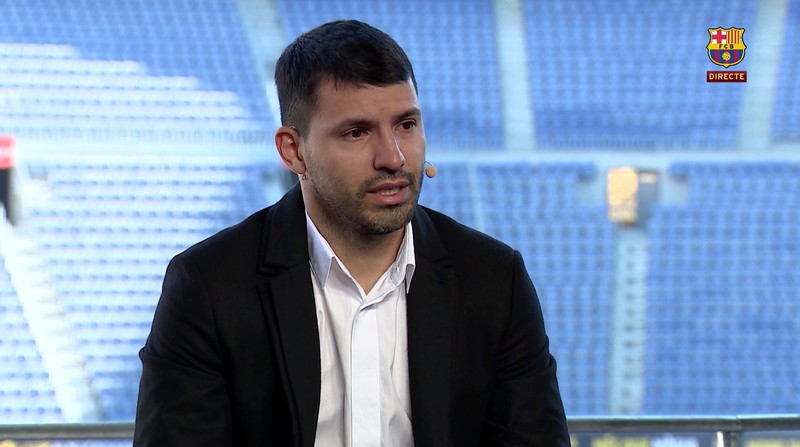 Sergio Kun Aguero has officially quit professional football. In a press conference put together for him by FC Barcelona, a tearful Aguero called to an end an 18-year illustrious career in professional football due to health issues.

Recall that the Argentine was treated for a heart problem on October 30 in a match between FC Barcelona and Alaves. Sadly, that became his last football match in his career.
As part of the official statement from the Manchester City legend, it was important he put his life, loved ones and doctors' advice ahead of football. Read the full statement below👇👇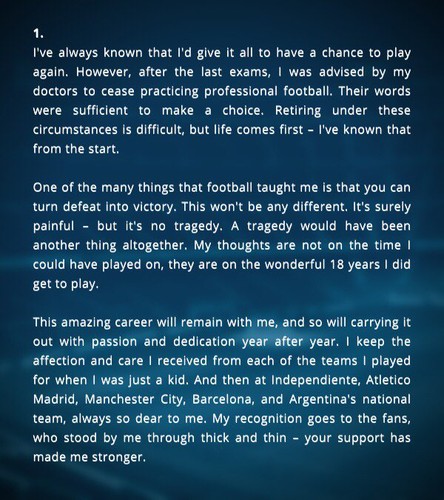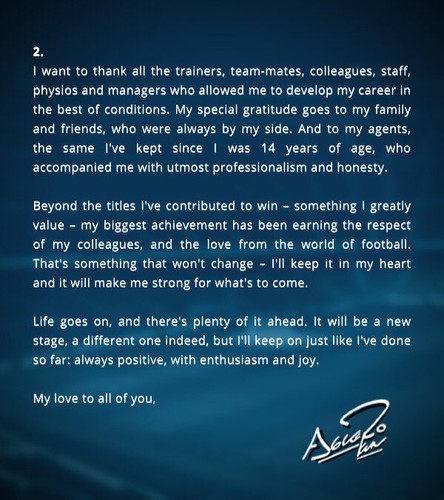 Highlights of Sergio Aguero's Career
Sergio Kun Aguero played for a total of four football clubs and was a full International for Argentina till his retirement.
His formative years were at Independiente in his home country, Argentina. He later made a big move to Europe where he signed for the Spanish side Atletico Madrid. Aguero moved from ATM to Manchester City and finally to FC Barcelona last summer.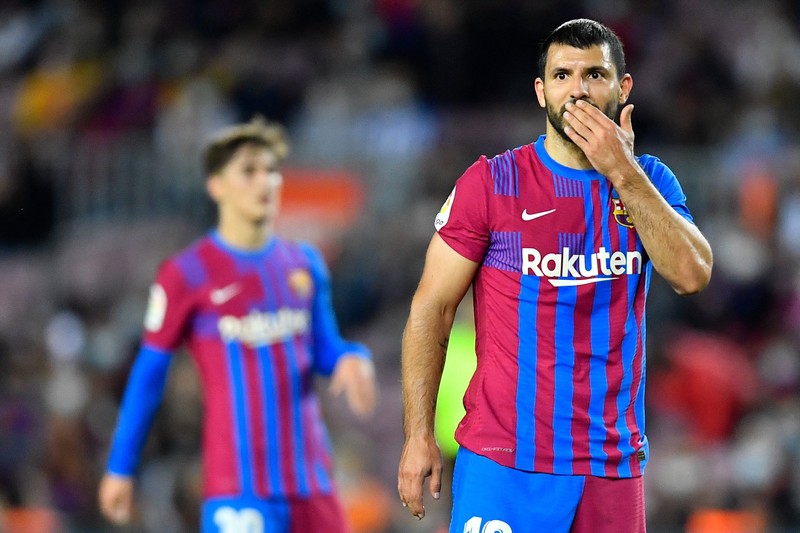 Aguero most definitely retired with his head held high as a legend of the beautiful game of football. One of the best strikers of his generation. Wishing him success and the best of health for the future.