Published on 21 February 2022 - 05:53 GMT
By Dokubo.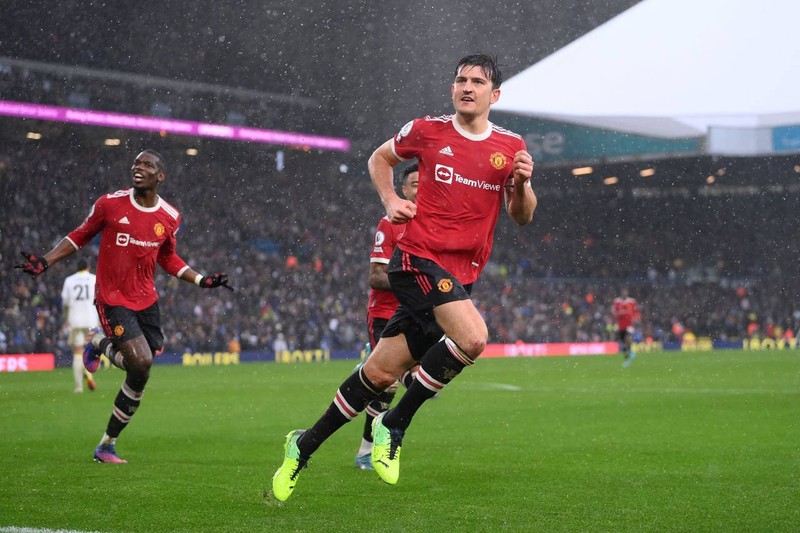 The famous rivalry between Manchester United and Leeds United was once again on set for the whole world to see. To the Man United faithful, games against Leeds United is as historic and crucial as playing against Liverpool and Manchester City.
The venue for this showpiece was Elland Road, Yorkshire, England. Although this fixture was played there last season, for the first time in over 18years the Leeds United fans were present to provide the hostile atmosphere that this famous fixture is known for.
The game was nothing short of what a classic rivalry looked like. It was end-to-end, it saw tackles, 9 yellow cards, and most importantly, goals. 😋 It was a rainy day in Yorkshire. It rained so heavily that the water drenched the pitch, making play more difficult. No doubt this contributed to the classic game we saw yesterday.
Highlights of The Game.
Manchester United maintained their strong first-hand display as has been the case especially since Interim boss, Ralf Rangnick took charge. The visitors took the lead in the 34th minute. Harry Maguire took advantage of Diego Llorente's poor defending and headed home from Shaw's corner-kick.
Bruno Fernandes who has recently found his goal scoring boots again made it 2-0 in the 5th minute of stoppage time just before half-time. After a marauding run from Victor Lindelof into the right-hand side of Leeds United half, he laid a simple drop pass to Jadon Sancho who delightfully lifted the ball into the box for Bruno Fernandes to head past Meslier.
With a two-goal deficit hovering over their heads the Leeds United players went into the second half with real purpose. For the first ten minutes, they had Manchester United in the neck. Unsurprisingly, Man United caved in as they conceded two quickfire goals. Two goals in less than a minute, yes that's right.
Rodrigo scored in the 53rd minute with what appeared to be an inadvertent wonder goal from the left-hand side. Just seconds after restart, Man United with sluggish passing played into Leeds' hand as Daniel James squeezed through a pass to second half substitute Raphinha to draw level. 2-2 game-on.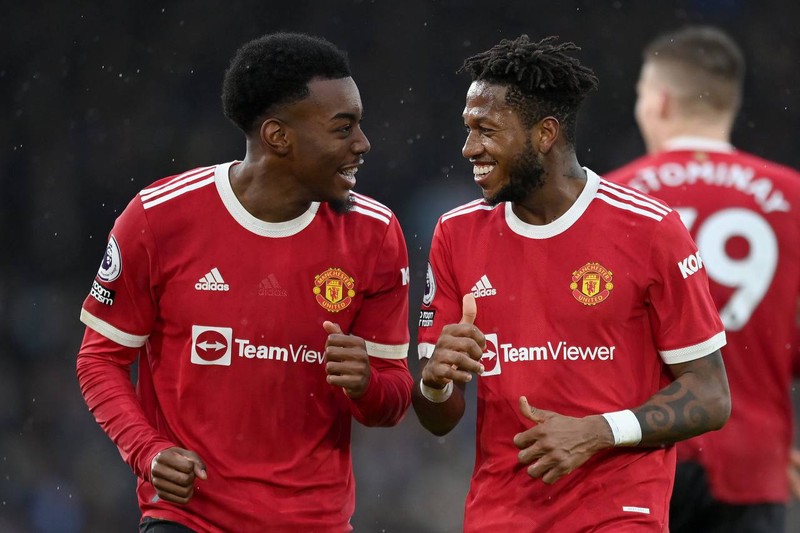 Manchester United as we've seen in recent weeks usually crumble in such scenario. That was not the case in yesterday's game. They fought back and grabbed all three points. Second half substitutes, Fred and Anthony Elanga both scored in the 70th and 88th minutes respectively to give Manchester United a 4-2 victory over Leeds United.
Despite the headline goalscorers, the games best player was Jadon Sancho. Sancho was magnificent. Had two assists to his name. Completed most dribbles 6/6. Had the most touches in opposition box. Played more final balls. He was voted MOTM.
Post-match Reactions.
It is not very often we hear former Reds captain Roy Keane heap praises on his former team. This was one of those rare occasions. Keane was full of praise for the display and performance yesterday. In his words, "Manchester United were by far the better team".
Alan Shearer was also very quick to laud Manchester United's character after the game. He commended Manchester United for the way they responded after Leeds had drawn level on 2-2. Shearer called it "perfect".
Certain things were of particular interest to me in the game yesterday.
Manchester United finally scored from a corner-kick for the first time this season on their 140th attempt. Bizarre 🤯
Harry Maguire buying himself some redemption with that headed goal from a Luke Shaw corner-kick.
Manchester United overcoming what has plagued them in recent weeks - crumbling whenever they concede early second-half goal(s).
A Very Good Performance By Manchester United!