In Moscow, the tournament of the European part of the selection for the 2019 World Cup on beach soccer ended. The national team of Belarus not only won the bronze of the tournament, but also got the right to compete in the World Championship!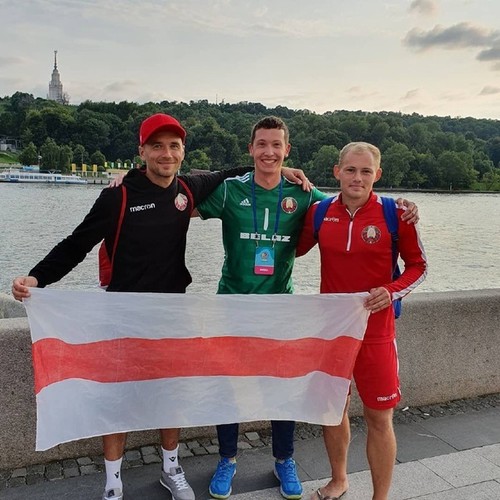 At the first stage, the Belarusians beat Turkey, Lithuania and Switzerland.
In the 1/16 final, the French team was defeated with a score of 4: 1.
In the next stage, the so-called Round Robin 2, the rivals were much more serious, and it seemed that the "white-winged" had no chance. But after two periods of the first match, one of the best teams in the World - Portugal did not have a chance against Belarus, they burned 0-3. In the third period, compatriots Cristiano Ronaldo played two goals, but they weren't enough for more: Belarus - Portugal 3: 2.
The next match and again against the grand, the Italian team. By the 28th minute the Belarusians were burning 1: 3, but Samsonov's goals at the 34th minute and Savich's goals at 36 put them back into the game. The referee immediately removes Anatoly Ryabko, but in the remaining time the Belarusians survived!
The extra time did not bring results to the teams and it was time for a penalty. We won't talk for long, but only list the penalty heroes: Savich, Samsonov, Tchaikovsky, who were able to score the designated shots into the opponent's goal, and of course, Valery Makarevich, who heroically defended our last frontier in the most crucial time!
Yes, the guys from this photo became the real heroes of this match, and of the whole tournament:
Next was the defeat of the "white-winged" from Poland 3: 4.
And in the last match, Belarusians left no chance for the Swiss 6: 2 and won the bronze of the tournament and for the first time in history entered the World Championship, which will be held from November 21 to December 1 in the Paraguayan Asuncion with the participation of 16 best teams from all continents of the planet.