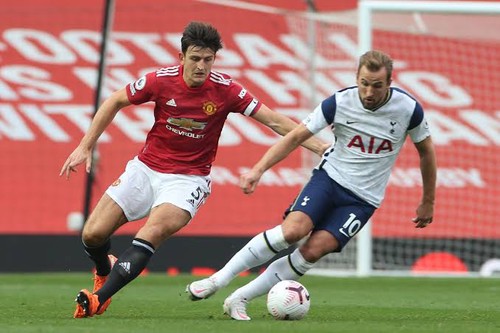 FULL TIME: Tottenham 0-3 Man United
The red devil's is back to their winning form after defeating Tottenham in their home on the Saturday evening Epl fixture.
This is the first win for Manchester united in 3 matches in the Epl, after been defeated by Leicester city and Liverpool consecutively.
Solskjaer gets another result when he needed it most, while there are boos from the beleaguered home fans at what was another woeful display from Spurs. They were awful today, as the pressure swings towards Nuno Espirito Santo.
The first goal came from Cristiano Ronaldo on the 39th minute with an assist from.
While the second half, E. Cavani came in with the second goal on the 64th minute with the assist coming in from Ronaldo. Some minutes after Ronaldo was substituted for M. Rashford, the young English player scored the last and winning goal of the match in the 86th minute with an assist coming from Matic making the score line 3-0 in favour of Manchester united.
This victory allowed Ole Gunnar Solskjaer to pass the first test. The Manchester United manager has employed a new formation which has helped his side complete a four-game winning streak with a 30 away victory at Tottenham Hotspur. Cristiano Ronaldo was the attacking star with a goal and spectacular assists. Manchester United fielded a 3-5-2 formation which gave the Red Devils the defensive strength they lacked in recent games.
Stay tuned for more updates on your favorite clubs and players