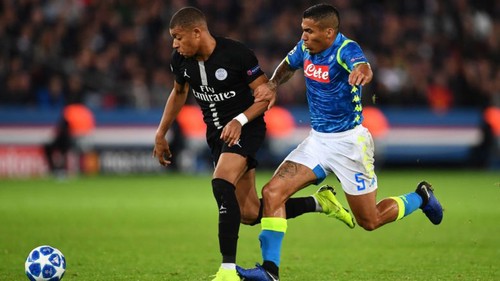 Napoli and PSG have leveled 1-1 in the four-game group stage.
The long-awaited match between Napoli and PSG has been more peaceful and more balanced than the past.
The first part brought a little reaste.
Kylian Mbappe risked the first in the 23rd minute, but without success.
When expected to close the first half, a nice combination between Neymar and Mbappe sent in front of goalkeeper Bernat who scored 1-0.
The second part was fiery with many occasions with Napoli taking the game in control.
Dries Mertens twice, Callejon twice, proved but unsuccessfully.
To see the second goal, it took Bjorn Kuipers to set the penalty for the Italians.
From the white point it turned out to be Lorenzo Insigne who equalized the score at 1-1.
Last had the last chance in the match, but did not score and the match was shut down.
After this draw Napoli has six points, while PSG remains five points./ScorumSports/.