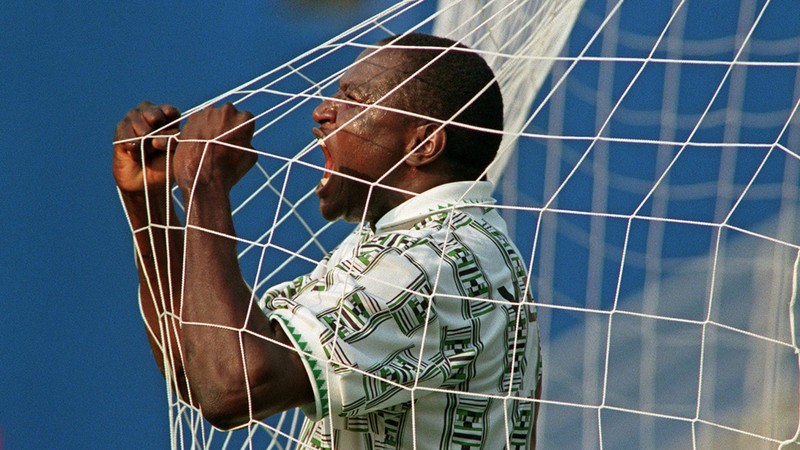 The last couple of days I have noticed we have quite some amount of African members on Scorum, some of them being Nigerians. Quite often small things can develop into greater things and seeing those Nigerians being active here on this sport blogging website I started thinking of combining the two. My memories instantly went back to 1994, the year where I met the Super Eagles!
It was four years after I had my first ever experience watching African football. Maybe on another day I will bring you back to the days where François Omam-Biyik and Roger Milla instantly became personal heroes of me.
Nigeria wasn't present in 1990 and thus I had never seen them play until their opening match of the 1994 FIFA World Cup in the United States. That 21st of June Nigeria played their match against Bulgaria, the country where I am currently living in. Something I surely would have never imagined watching that game on that day.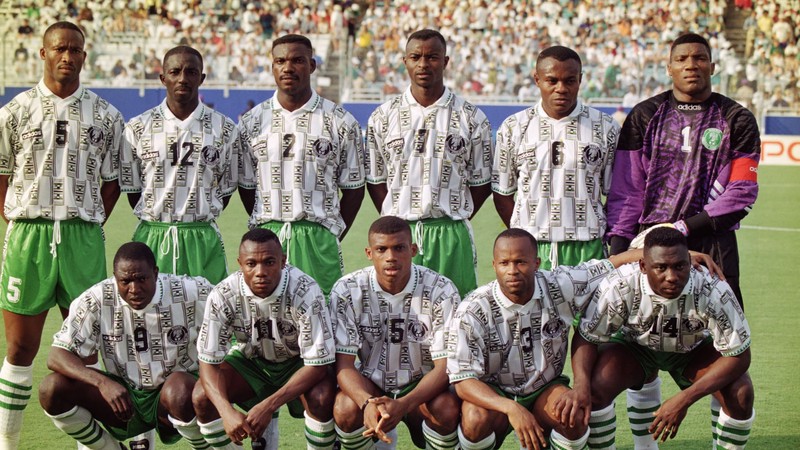 I have to be completely honest with you. Three of the Nigerian players were already known to me as they were playing in the Dutch league. Also the coach Clemens Westerhof is Dutch and I had heard of him before.
Peter Rufai played as a goalkeeper for Dutch top division club Go Ahead Eagles. You can imagine how he must have felt when they approached to sign him. A club with that name trying to sign the first goalkeeper of a national side with the nickname Super Eagles. Rufai was undoubtedly their first choice goalkeeper being 30 years of age at the time and already having 55 caps for his country before the World Cup started. He only played 12 matches for the Go Ahead Eagles during the one season he was part of their squad.
Benedict "Ben" Iroha played as a defender for another Dutch top division team Vitesse. He was not a regular player at Vitesse as he only 21 matches for them in four seasons. So yes, I was aware of him, but that was about it.
Finidi George was without any doubt the best known player for me in the Nigerian squad at that moment. He played that season for Ajax, which for me as a Feyenoord fan is generally not a reason to like a player. Finidi however was a class player, one that is hard to dislike. Before I met the rest of the team he was the one to watch.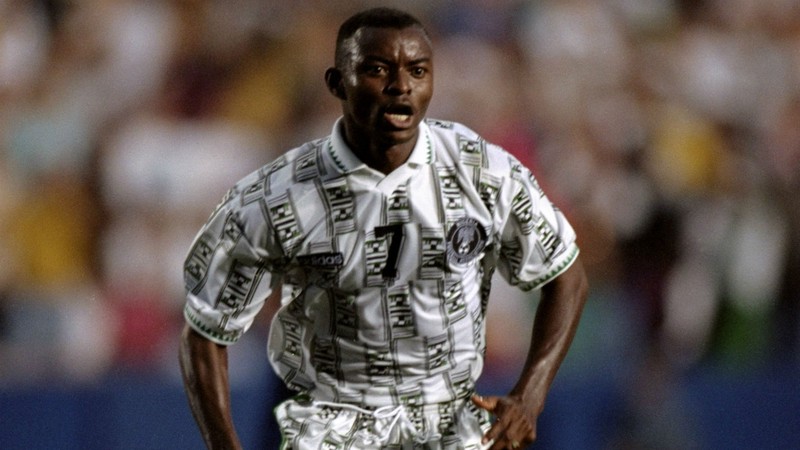 The Match
The opening phase of the match was actually dominated by Bulgaria. They created a few chances to score the opening goal of the match, but Peter Rufai made some good saves to keep Nigeria alive.
It was the 21st minute of the match when Nigeria got me, but also so many other people around the world. The one to watch (mentioned above) Finidi George gave a splendid pass towards Rashidi Yekini who put not only the ball in the back of the net, but also himself. Yekini kept on running, reached the net, took the net with both of his hands and celebrated he goal with immense passion (opening photo of this article).
In the 37th minute Bulgaria seemed to equalize as star player Hristo Stoichkov kicked the ball from a free kick hard into the upper right corner of the net. Rufai didn't move and shortly after we all knew why. The free kick was awarded as an indirect free kick and the goal was therefore disallowed.
Just six minutes later Nigeria doubled their lead. This time Yekini gave the assist to Daniel Amokachi who got the ball after a mistake of defender Zlatko Yankov. Amokachi kept his calm and beat goalkeeper Borislav Mihaylov. In the second half Nigeria scored another goal to expand the score to a 3-0 lead. Goalscorer this time was Emmanuel Amunike with a diving header.
Aftermath
Nigeria lost their second match of the World Cup 2-1 to Argentina. Nigeria taking an early lead through Samson Siaia. Two goals by Claudia Caniggia were however enough for Argentina to win the match. Two late goals in stoppage time of each half in the third match against Greece by Finidi George and Daniel Amokachi were enough for Nigeria to qualify for the knock-out stages. Nigeria was only a couple of minutes away of reaching the quarter finals thanks to an early goal scored by Emmanuel Amunike against Italy, who would later be crowned as the runner up after losing against Brazil in the final on penalties. Roberto Baggio who missed the decisive penalty in that final scored the 1-1 in the 88th minute and converted a penalty in the 12th minute of the extra time.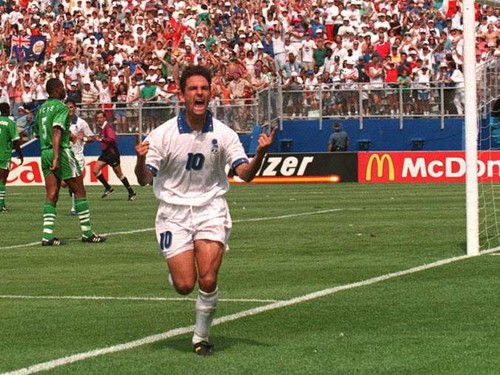 The team is being remembered as Nigeria's "Golden Generation". They played with confidence, which was unique for African teams. Whilst attacking the team played a very good 4-4-2 system, keeping the pitch wide and by continiously passing the ball from one side to the other with plenty of early crosses towards the physically strong and diverse strikers.
Uche Okechukwu known as the "Gentle Giant" was essential in the defence of the team.
Rashidi Yekini was Nigeria's all time leading goalscorer with 37 international goals. Besides that he was the first Nigerian to win the African Player of the Year award in 1993. Altogether he played in four African Cup of Nations and two FIFA World Cup tournaments, picking up two golden boots at the 1992 and 1994 AFCON tournaments.
Jay-Jay Okocha was an astonishing midfielders who perhaps was a bit underrated by the big clubs in the world during his career. He played in five AFCON and three FIFA World Cup tournaments for the Super Eagles and won a gold medal during the 1996 Summer Olympics in Atlanta.
Emmanuel Amunike was the hero for Nigeria at the 1994 African Cup of Nations as he scored both goals in the final against Zambia that gave Nigeria the title in a 2-1 encounter. He was also part of the gold medal team of Atlanta 1996. The biggest team he played for was FC Barcelona and he became African Player of the Year in 1994.
Daniel Amokachi was another player who was part of the gold medal winning team in Atlanta 1996. He was one of the important players in the team and played for clubs like Everton and Besiktas during his career, which could have been more remarkable if he did not suffer so often from injuries.

Sunday Oliseh was the first Nigerian to play in the Italian Serie A when he played for Reggiana. He also played for teams like Juventus, Ajax and Borussia Dortmund during the best spell of his career. Another Atlanta 1996 gold medal winner who played in three AFCON tournaments and two World Cups. After his career he was national coach of Nigera for a while and he has also been the coach of Dutch team Fortuna Sittard.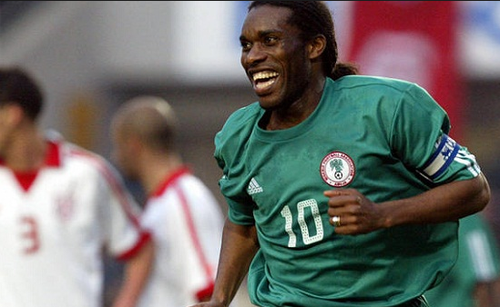 In memoriam : Early deaths
Two players who played during this match (Yekini and Trifon Ivanov) have died at a young age. Also another four (!!) others who were part of this Nigerian squad died early. I would like to dedicate this post in memoriam of these players that gave us so much joy back in the 1990's. Six people that were active football players in 1994 who have died before 2018 is an extremely unfortunate high number. May they rest in peace.
Rashidi Yekini has been ill for an extended period of time suffering from bipolar disorder, depression and some other undisclosed psychiatric condition. He died in Ibadan on 4 May 2012 at the age of 48.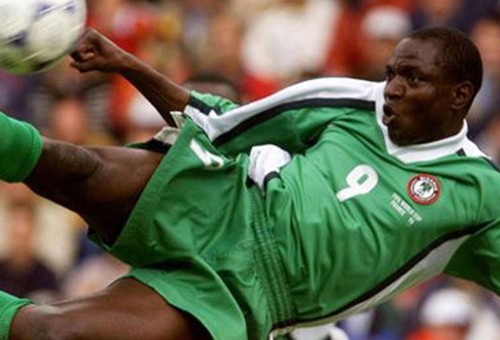 Trifon Ivanov made his debut for Bulgaria in 1988, earning 76 caps and scoring 6 goals over a ten-year international career. He appeared in public with obesity from 2005 until his death. The defender with the nickname "The Bulgarian Wolf" died of a heart attack on 13 February 2016.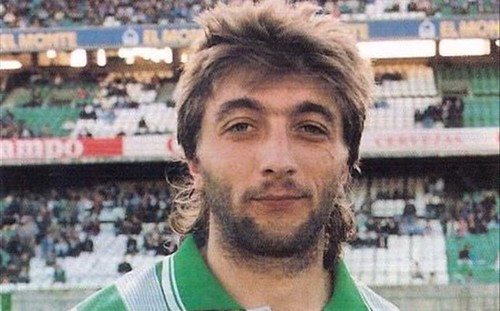 Stephen Keshi became Nigeria's second most capped at the time of his retirement. After his career he became a coach and managed the Super Eagles as well. He has won the African Cup of Nations both as a player and as a coach. Keshi had a heart attack and died en route to hospital on 7 June 2016 in Benin City, aged 54.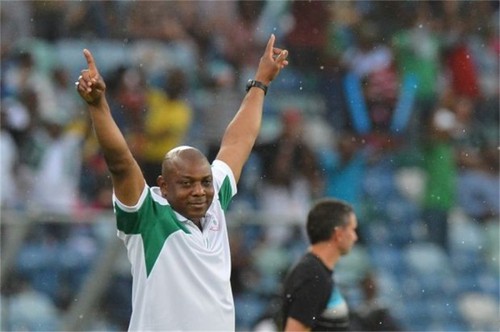 Thompson Oliha made a total of 31 appearances for the full Nigeria national football team, scoring two goals. Oliha died due to complications from malaria on 30 June 2013. At the time of his death he was an assistant coach for the Kwara Football Academy.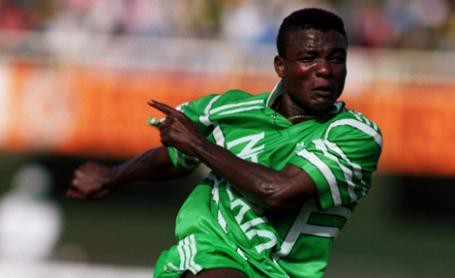 Uche Okafor played every match when Nigeria won the 1994 African Cup of Nations, but sustained an ankle injury shortly thereafter. He played one out of their four games in the 1998 World Cup. Okafor's body was discovered by his wife shortly after he returned home from dropping off his daughter in school. It is believed that Okafor hanged himself. Okafor's family has rejected the suicide suspecting foul play.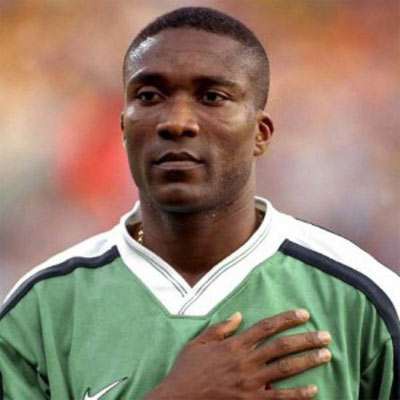 Wilfred Agbonavbare appeared as a goalkeeper with the Nigerian under-20s at the 1983 FIFA World Youth Championship in Mexico. He played for more than a decade with the full side, being capped 15 times. Agbonavbare settled in Madrid after his career. In late January 2015 it was revealed that he was suffering from cancer. Both Agonavbare's former team Rayo Vallecano and its opponents Atlético Madrid displayed a banner during their league match at the Vicente Calderón Stadium on 24 January that read "Fuerza Wilfred" (You Can Do It Wilfred). He succumbed to the disease three days later, aged 48.