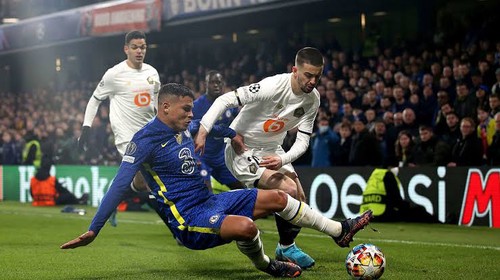 After an impressive win in the UEFA Champions league match against Lille at their Home soil in France, Chelsea was able to come back with a 2-1 and a total of 4-1 in aggregate. Chelsea line up was without any of the striker and Kai Havertz was in the front line and Christian Pulisic, in the Midfield Chelsea lined up with Matteo Kovacic, Ngolo Kante and Frello Jorginho. There was a five player at the defense line, Cezar Azpilicueta was station at the Right back and Marcus Alonso was standing at the Left back, Antonio Rudiger, Thiago Silva and Andreas Christensen was holding the center defense.

Actually it was a smooth rise for Chelsea qualifying to the next round as they have previous won 2-0 at Stamford Bridge, but things wanted to go either way when a handball was committed by Jorginho and Lille took the lead with Yilmaz wonderful penalty. Lille performance changed and there was high hope of making it hard on Chelsea as the aggregate was 2-1 then and they believed they can do better. Chelsea continued to tried their very best and they were able to equalize before the half time as Christian Pulisic levelled the score.
Cezar Azpilicueta score another goal in the second half which give Chelsea a clear qualifying, a well deserved winning and Lille was knocked out of the competition. The draw for the next round will take place this Friday and that will determined every team in that round opponents.