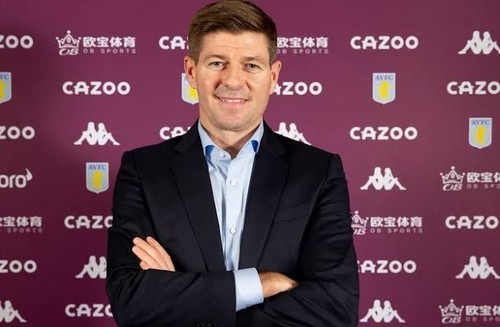 Steven Gerrard has taken over Aston Villa job after several years of service with Scottish team Rangers as a manager. Gerrard had an impressive performance last season and laid a good foot print before leaving Rangers, he managed to won the league for them undefeated which was one of the thing that interest Aston Villa and he was considered a good candidate for the job.

He plays and hold the Liverpool and England National team midfield for several years, he won several throphy with Liverpool including FA Cup, Champions league and League Cup. His career started with Liverpool as a youth player and ended up been one of the legend that the team will never forget in the club history. After leaving Liverpool he then proceed to play for the American Major League (MLS) LA Galaxy, he played for a little time and then quit football in 2016.
When he retired at MLS team LA Galaxy he now come back to Liverpool to begin his managerial career as the youth coach and later moved to Scotland to coach Rangers. His performance will not be forgotten and also broke 10 years record set by Celtic and he made Rangers emerged as the Scottish Champion during his time. Taking over Aston Villa was an honor and he will surely made a successful coach.