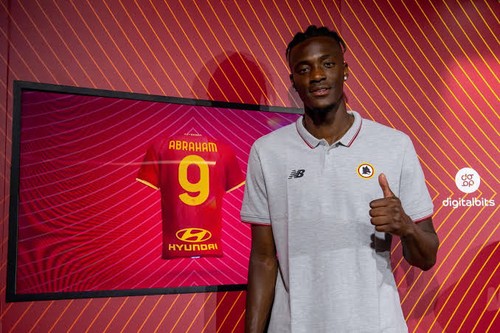 Chelsea had parted way with one of the youth who has served the team well for the little period of time he had with the senior team, Tammy Abraham has completed a permanent move to As Roma for a transfer fee said to be £34 Million and a contract of 5 years. However there is a condition attached to the transfer which could still favour Chelsea as they have had an agreement to buy him back whenever they want to for €83 Million starting from 2023.

Abraham has wanted to stay atbtge club but the lack of game has really not make him happy and also he still want his place in the England team, during his time at Chelsea, he has scored 31 goals in 106 appearance. His move to Roma will make him have more playing time and this could make him one of the best player in Europe if he challenge himself like other best strikers do.
Chelsea signed Romelu Lukaku who left the team 10 years ago due to lack of good striker as it seem to have a failed transfer which is Timo Werner, but Timo Werner is never totally a waste as he can still play as a second striker which can easily make him adapt with Romelo Lukaku arrival.