England, the leading team in Group A2 of the UEFA Nations League with 7 points, is ready to add Denmark to their victory list as they host them in Wembley Stadium, London on Wednesday, 14th October 2020. The match is set to kick off by 19:45 GMT.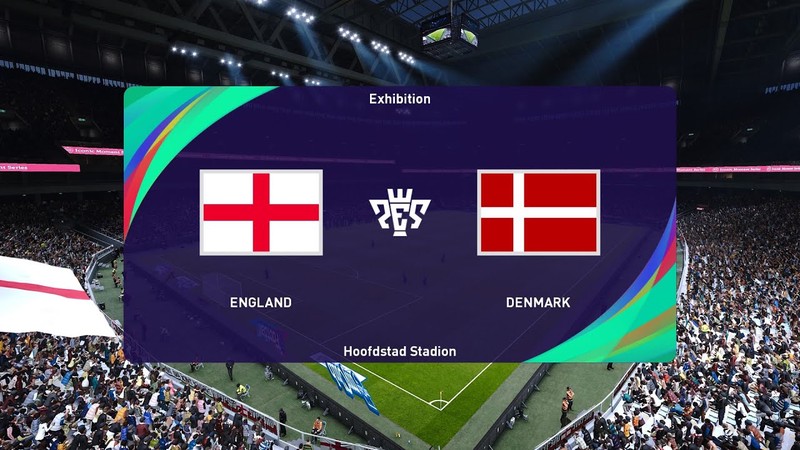 The Three Lions has maintained an undisputed record and has topped the table in their group after defeating the world rated nation, Belgium on Sunday, 11th October 2020 playing 2 against 1 in London. Denmark is in the third position in the group with just 4 points from one win, one draw, and one loss in their last matches.
The leading team has performed tremendously in their last matches as they defeated Iceland with a goal without a reply in their opening game of the tournament, followed by a stalemate with Denmark last month; a tough 90-minute game without a goal. The goalless match was then followed by the massive victory as they defeated Wales in a friendly game with three goals without reply, before meeting the world rated nation on Sunday.
Denmark on the other hand struggled to make their first win on Sunday in a match against Iceland as they inflicted a 3-goal-without-reply pain on their opponents. The team has already suffered a defeat from Belgium in their first match, which was followed by a stalemate game against England.
According to the head-to-head statistics between England and Denmark, we can see that England has won 12 matches, drawn 5 matches, and lost 3 matches to Denmark.
Looking at the form guide of the two teams in all competitions, we can see that England has won 5 matches and played a stalemate without any loss, while Denmark on the other hand, has 3 wins, 2 draws, and 1 loss.
When we take a look at The Three Lions' men to do the task ahead of them, we can see that Harry Kane was on the bench in a match against the Red Devils, but he is likely to play for his nation against Denmark. Marcus Rashford's penalty performance against the world rated nation, Belgium is enough to put him in play in the game on Wednesday.
Players like Dominic Calvert-Lewin and Jordan Henderson should be expected among England's XI. Ben Chilwell is likely to make it among the squad to battle with Denmark as he is back to his feet and has fully recovered from illness.
As for the visiting team, we should expect Martin Braithwaite and Eriksen on the field in their next game. Though we have seen their performances in their last matches and I think it is not yet time for them to rest.
Match Prediction
England's last match against Belgium will make them very confident to play with the visiting nation. They are looking forward to adding Denmark to their unbeaten record, but their opponent is not as easy as that, as they tried to make it to the end of the match with a goalless stalemate in their first leg.
Denmark, on the other hand, is also looking forward to building on the first win against Iceland but defeating three lions in their den will not be an easy task, it is easier said than done.
Looking at the analysis above, we think England should add Denmark to its victory list on Wednesday playing 2 without reply.
We predict a match odd of 1.77 for England to win, 5.35 for Denmark to win, and 4.2 for the game to end with a stalemate.

---
Join CoinGyan Telegram Channel to Get Free Trading Signals, Crypto Guides, and Much More