Glad you have joined us for another Big Match Live Blog. Be sure to join in the discussion and take part in our live SCR contests. And of course, have fun~!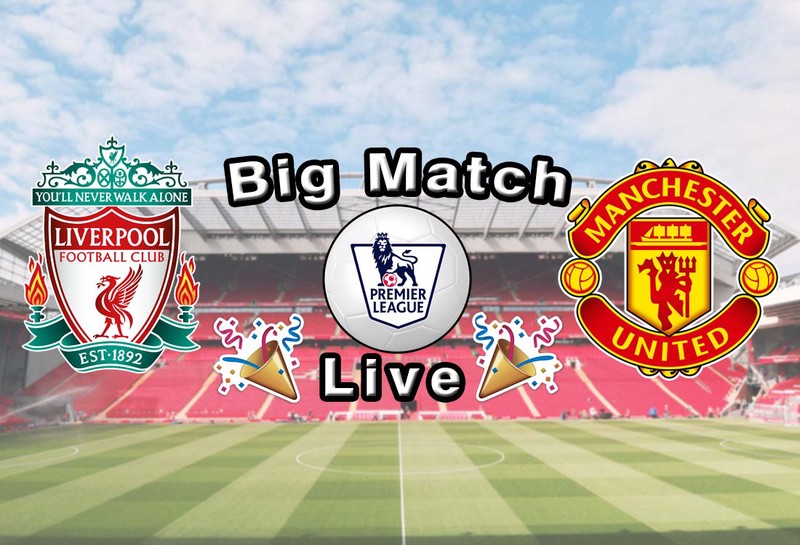 Liverpool's reign atop the table was shorted lived. With City's confident win over Everton, LFC will head into this game in 2nd place, two points behind. However, a win against United would see them right back into first. Things are super tight at the top of the table heading into the holidays, creating a perfect setting for this North England battle.
Jose's pragmatic style has proven to be effective against Klopp's free flowing attacking football, garnering United two goalless draws at Anfield prior. Everyone and their brothers are expecting Jose to park the bus and play regressive football. The real task is Klopp and Company figuring out what it will take to break United's not so stellar defense down. This is Liverpool's match to lose.
Starting Lineups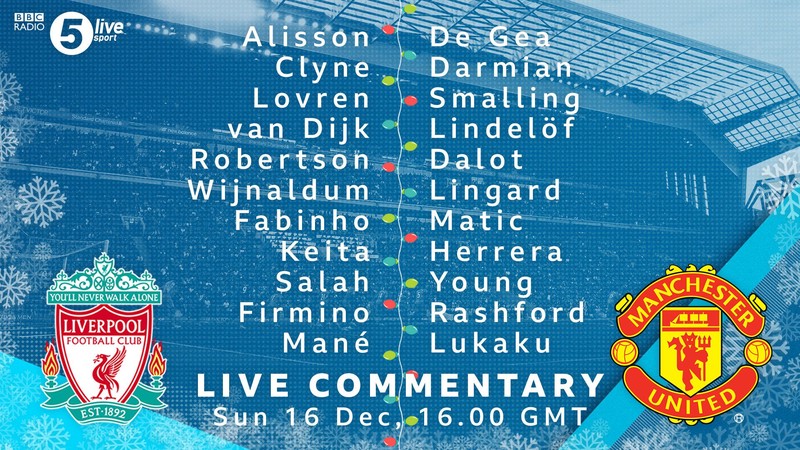 My Prediction

Pundits and fans alike all expect United to park the bus on Liverpool, Jose's go-to tactic when playing Klopp. But what work twice before won't work again, and I don't think Jose is foolish enough to try it again. It's too predictable and won't work regardless. Jose has a knack for doing the unexpected, and since everyone is expecting one thing, he'll do something different.
I'm predicting the match will be more open than what most people think. Liverpool will come out stronger in the first half, as United will defend in the early minutes. But as the match winds on scoreless, United will play themselves into the match. I expecting Jose to pack the midfield, and try to using physicality to boss Liverpool's smaller players off the bal.
It will all be for naught. I don't see Liverpool throwing this away. The third times a charm. Liverpool have the wind at their backs and will be too much for United. Come Monday moring, LFC will be back on top of the table. 2-0 Liverpool.
Match Previews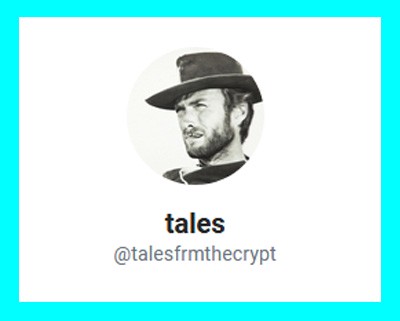 Liverpool v Man United is arguably the biggest match in the Premier League but in recent years this fixture has failed expectations. Surely United's defense doens't have it in them to secure a 3rd consecutive 0-0 at Anfield? The start of the game will be crucial, Liverpool need to come out swinging, get some momentum and get a goal. From there the hope is that this match will open up into the kind of pre-festive treat that we'd all like to see. Prediction 1-1
.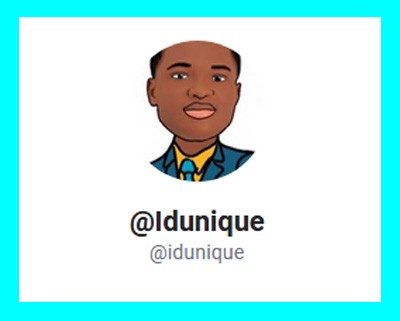 Tasting the respect and pride that comes from sitting at the top of EPL table, Liverpool will summon all their might against United at Anfield, even if heavens will fall. A win is non-negotiable for Klopp and can't imagine Liverpool settling for less. At the other end is Mourinho, who will be trying to take advantage of the pressure and desperation of Liverpool. Picking a win today will be huge for him, he loves this kind of glory. Prediction 1-1

.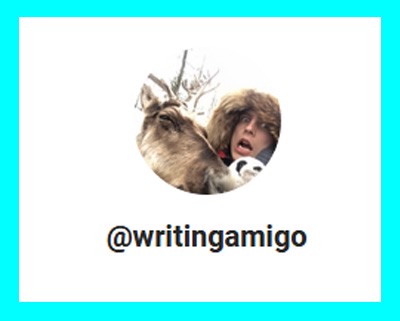 Liverpool have won their main match this week against Napoli and might have some motivational problems against United, which look terrible this season. However, LFC are still clear favorites, especially at home. Thus I cannot opt for anything else than a victory for the real Reds. As for Jose, at least no one expects him to win at so MU will play without too much pressure. My prediction: 3-0 Liverpool

.
Guest Blogger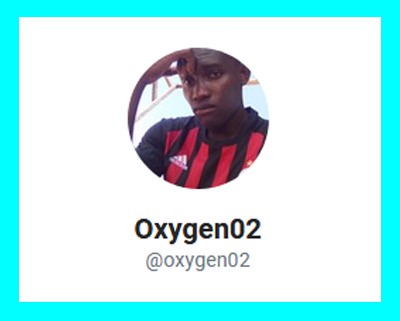 It will be a cracker between the two teams locking horns together at Anfield. LFC is now the only team in the English premier league yet to taste a defeat (3D, 13W) & Man United has lost on 4 occasions (5D & 7W). If Manchester United are going to Anfield with the mindset of taking a point on Sunday, they will have to work tirelessly in defense because of the attacking trio of Mane, Firmino and Salah. Prediction: 2-1 Liverpool

.

Matchday Live Photographs

As many of you know @phil is currently at Anfield for the match and won't be able to provide commentary. However, here's some of his matchday pics.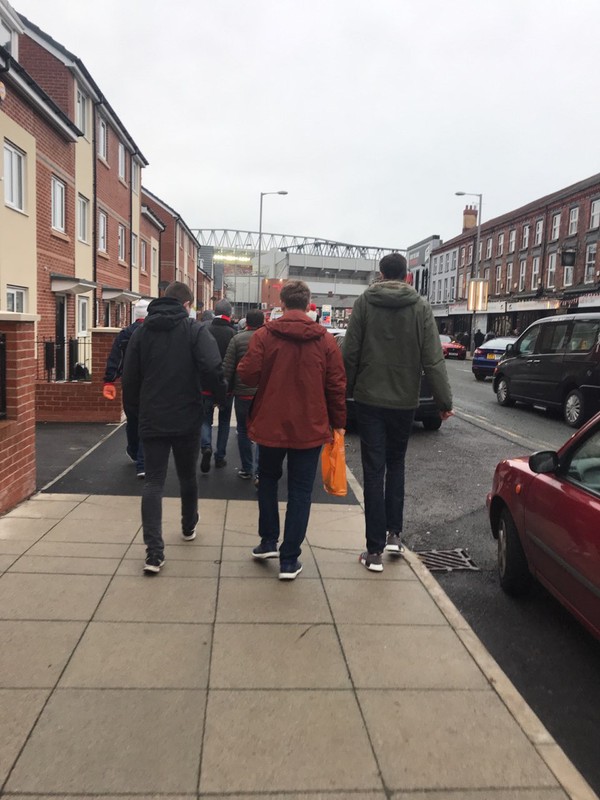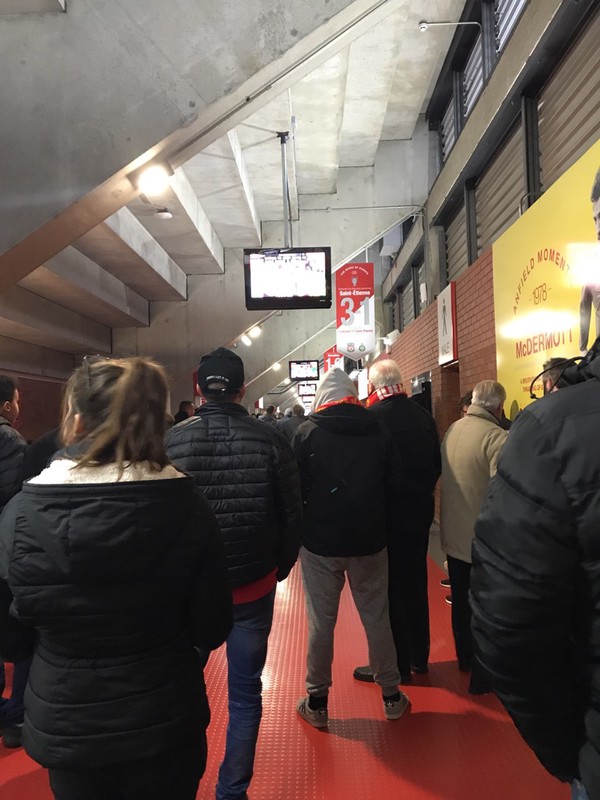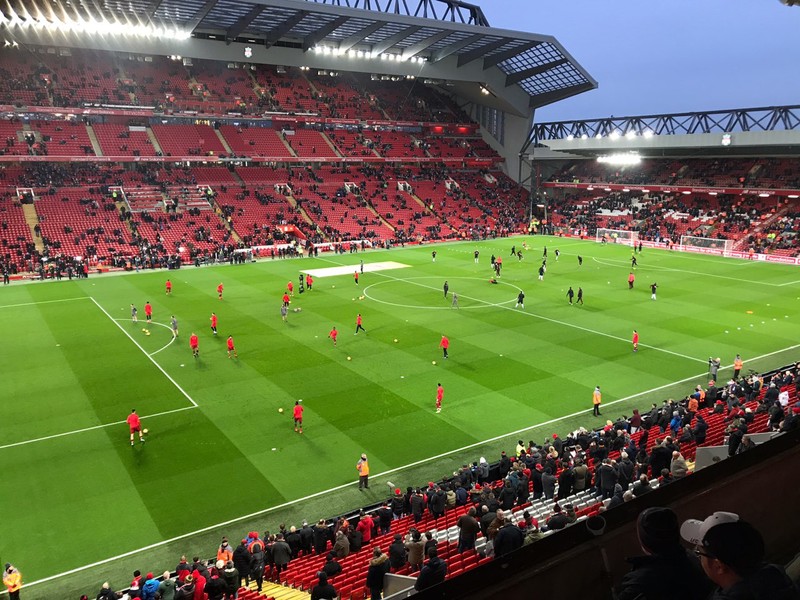 Live Updates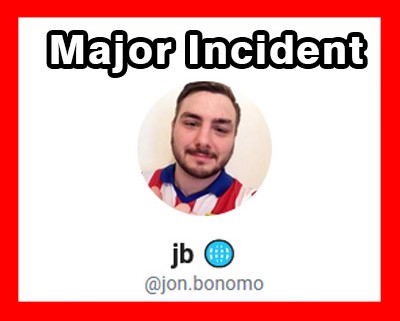 .

Goal 24' - Sadio Mané
Assist: Fabinho
Liverpool 1 - 0 Man United

.

.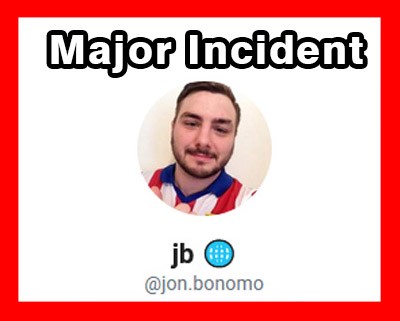 .

.

Goal 33' - Jesse Lingard
Liverpool 1 - 1 Man United
.

.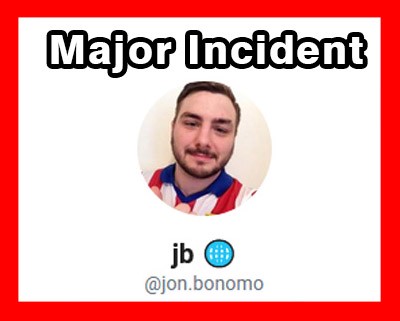 .

Goal 73' - Xherdan Shaqiri
Liverpool 2 - 1 Man United

.

Goal 80' - Xherdan Shaqiri
Liverpool 3 - 1 Man United

.
Final Score: Liverpool 3 - 1 Man United