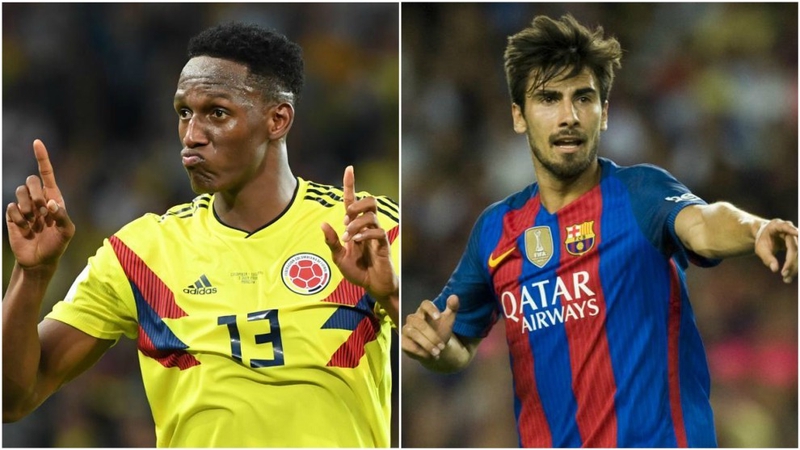 Barcelona duo Yerry Mina and Andre Gomes are both on the verge of completing a double switch to Premier League side Everton.Representatives of the English club have been in close discussions with Barcelona of late to close out both operations and at the moment, only a few small details must fall into place for the moves to be completed.

However, it is a race against time given that the Premier League market closes in just a few hours, at 6pm CET.
The Colombian is set to move for a fee of 30 million euros, a significant profit for the Blaugrana who bought him in January for just under 12 million euros.
In terms of the Portuguese player, his situation is different as he does not fit into Ernesto Valverde's plans for next season and Barcelona have been keen to move him on since the beginning of the summer.
In this case, everything indicates that the final agreement will end up being a loan and not a permanent transfer as the Azulgrana wanted 20 million euros for the player.
An official announcement is expected in the coming hours and while an exit for Marlon is also being negotiated, the options are still open in that.