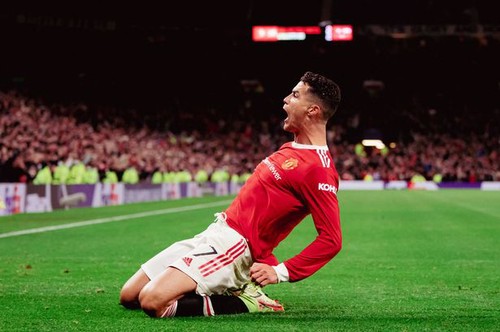 Lots of matches played yesterday were worth rewatching and for some that missed it, you have to watch the match missed as this post isn't a review rather it's my opinion on what went down yesterday in football around the world. Each paragraph speaks on different opinions that I have on certain match actions.

United might have won yesterday but I have a reservation about their head coach Ole as he changed his approach to a match set up for the first time this season. The partnership of Cavani and Ronaldo upfront in a 5-3-2 formation came as a shock to many and one could say it boils down to the pressure on the coach. In all sincerity, he brought this on himself as his favoritism while selecting players brought him to the brink of being sacked. The usage of Greenwood upfront has not clicked for once as the former worked out yesterday. The clean sheet gotten was a testament of good Varane is and how bad spurs is as they fail to muster a shot on target.
Chelsea is the team to beat in this year's Premiership title race as they widen the gap at the log of the table as rivals dropped points yesterday. I believed Chelsea would have drawn the match played yesterday due to their first-half display, but their second-half display was something else as a tactical change from Tuchel showed how good he is strategically. With Lukaku and Werner out injured and with no recognized striker available at the club, many expected Chelsea to fail to perform but even with Mount not featuring, other players turned up and pushed Chelsea forward. My assertion is that the abundance of goal scorers in the team has made it harder for the opponent to make man-mark a target player as everyone in the Chelsea team is a potential goal scorer.
I believe that Pochettino is having a hard time being a PSG coach now even though they are top of their league table with 10 points ahead. The problem he is having is to answer questions every time he substitutes Messi who is yet to score in Ligue 1. Most of the time, after Messi's substitution, the PSG team always finds a way to win matches without Messi's addition and that has made people question Poch's application of Messi to games. The pressure the PSG coach is under is how to make Messi score and win the game. As a coach, that's a lot to be asked of because coaches set up their team with a mindset of getting three points and not for a player to shine in his squad. He has been asked for a lot now.
Juventus continues to struggle and that shows that Ronaldo was never the problem at the club, and he was just pinpointed as a scapegoat. He has been the best player on the team since he was bought but somehow, he was questioned on numerous occasions by those associated with the club. Since he left the team has become worse than they are, and they have lost more matches than they did the whole of last season despite having a better coach in Allegri. I feel that the team will not qualify for the champions league this season and they could only save their season by buying better players during the mid-season transfer (January).
Lewandoski showed why he has been tipped by many to win the prestigious Ballon D or trophy as he scored his 19th goal of the season yesterday. After a dip in form which saw him blanking in two games, it is safe to say that was a glitch as he bounced back yesterday. The performance could be likened to that of a 23-year-old as he was energetic throughout the football action and on another day, he could have gotten four goals, but keeper brilliance kept him out. His 19th goals show how crazily good he is and how far he has come towards actualizing his goal of being crowned the best player in the world.