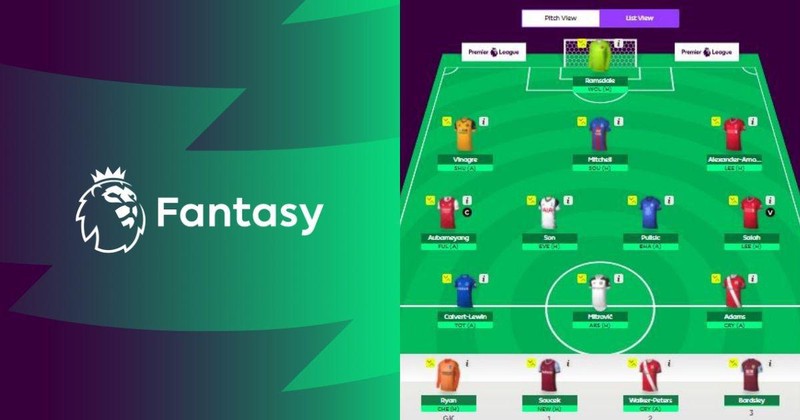 Hello football managers, it's time to disturb everyone with your teams as the English league kicks off less than six days from now. The last fantasy league did not turn out so well for me as I fell way below the intended target I set for myself but the new season offers a new shot to glory. With that out of the way, the question of are your teams ready?

Hell, No, I haven't set my team yet and I know that millions of managers also falls into this category as I am. I have always been a manager who likes to pick his squad at the last possible time and sometimes it works fine and other times, it does. the point is, that is how I like to select my players and I don't see that changing soon. The goal for this season remains like that of the last season and the goal is to better my overall point.
The new premier league season will see FPL managers flood their teams with players who they very much selected last season and they are not to be blamed as most teams haven't secured players as expected; an example is Chelsea and Liverpool. A majority of managers are more likely to select stars from these top teams and it's normal due to the track record of those players.
In view, the beginning of the season will see a larger share of FPL managers having players from top clubs such as Liverpool, Manchester City and United dominating their squad but late in the season, this is subjected to change. In this early period, managers are expected to have at least one of the following players; Salah, Mane, Trent Arnold, Sancho, Varane, Kelvin de Bryne, Ederson.
Well, I will surely be selecting at least 2 players from that list but FPL has never been about the big names and that I have learnt during my two years of this game. It is about recruiting top performers who could deliver the points as this is essential to your progress as a team and manager. Some exception players would probably never make my team due to the low points they produce in FPL, players such as Kante and Ndidi falls under this category.
With that being said, I have always been a strong believer that playing games in a group have always been fun and fantasy premier league is no different. I have lots of groups that I am in and I have lots of friends that I am competing against but I haven't managed to see one on the Hive blockchain this year. That's the reason why I will create a league of my own and managers could join and have fun.
By the way, you will be getting bonus tokens for being part and registration is free. Just join my team link here and you would be liable to get a 100 scorum token (SCR) at the end of each month if you emerge top of the table for that month. To register, simply drop your team name here before this post pays out so I have your team name saved and I hope to enjoy this game with you. The monthly winner prize might increase if I get more people to sponsor/contribute so do not miss out and join now.