A glorious Alexandre Lacazette free kick sent Arsenal into the UEFA Europa League semi-finals with an agreeable 1-0 win away to a toothless Napoli on yesterday night, finishing Serie 'A' enthusiasm for European challenge this season.
The Frenchman struck in the 36th moment to acquire Arsenal a tie against Valencia, similarly as Napoli, trailing 2-0 from the principal leg, were taking steps to assume responsibility for the amusement.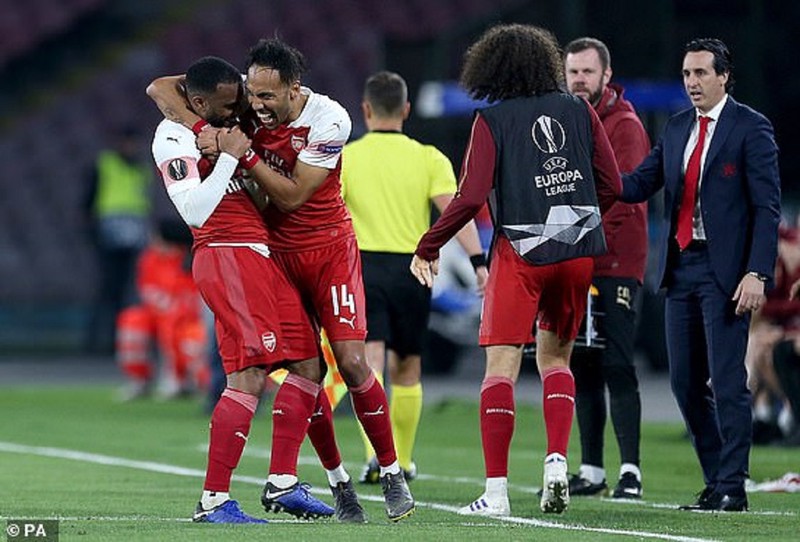 Carlo Ancelotti's group lost their way after that and, in spite of the fact that the hosts had 67 percent of ownership, Arsenal had the capacity to sit out the second half to achieve the semi-finals for the second season in succession with a 3-0 total win.
In an exuberant opening half hour, Napoli took steps to make an achievement as Jose Callejon's exertion was spared by Petr Cech's legs and Arkadiusz Milik had an objective chalked off for offside. The Pole ought to have put Napoli ahead minutes after the fact when comrade Piotr Zielinski's cross discovered him plain in the punishment region yet he headed wide.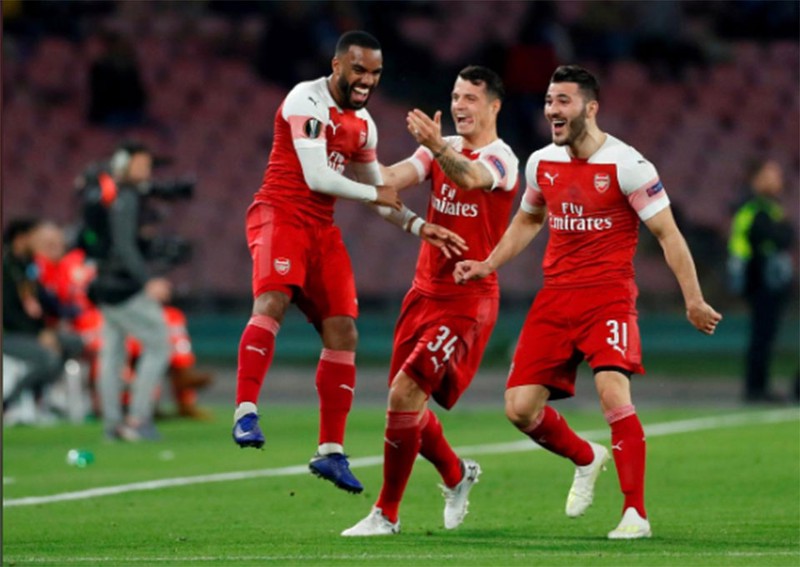 Weapons store additionally lost Aaron Ramsey to a clear hamstring issue at the same time, similarly as it appeared things were conflicting with them, they proceeded as Lacazette twisted his free kick around an ineffectively composed divider from 25 meters.
Weapons store ought to have wrapped up the diversion four minutes into the second half yet Pierre-Emerick Aubameyang, with just Alex Meret to beat, put his shot too close to the goalkeeper who had the capacity to spare.
The second half diminished after that as Arsenal sat back and Napoli appreciated the majority of the ownership yet did little with it.
Lorenzo Insigne shot pitifully at Cech subsequent to getting away from the Arsenal safeguard and was quickly substituted, a choice which incensed the forward who watched the remainder of the match on the touchline with his arms collapsed.
Fabian Ruiz summed up their night by terminating their last shot fiercely over the crossbar in stoppage time.
I Hope you will like this post.
Thank you!