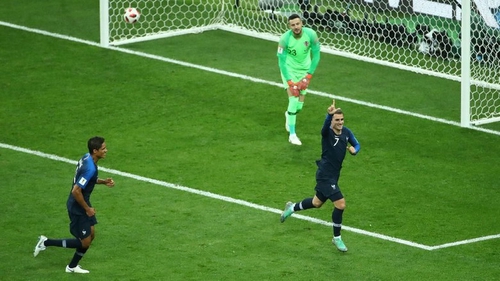 World Cup 2018 touted as the best ever in the title. In the final match between France vs Croatia, the game runs attractively with many goals created.
In total there are six goals born in normal time in the 2018 FIFA World Cup final between France vs Croatia. France won the 2018 World Cup thanks to a 4-2 lead.
Gol goals made by Didier Deschamps came from suicide Mario Mandzukic, Antoine Griezmann, Paul Pogba, and Kylian Mbappe. While Croatia's two goals made by Ivan Perisic and Mario Mandzukic.
The goals created in the 2018 World Cup also presented the drama. Starting from suicide, VAR's preceded penalty, to the fatal blunder of Hugo Lloris.

History notes that this is the final game with the most number of goals since 1958, if calculated only normal time. In 1958 ago, Brazil became champion after grinding the host Sweden with a score of 5-2.
The 2018 Final World Cup also recorded some records. The first record was the first goal in the World Cup finals made by Mario Mandzukic.
Another record was made by Kylian Mbappe. He became the first teenager after Pele who make goals in the World Cup. Pele scored for Brazil also at the 1958 World Cup.