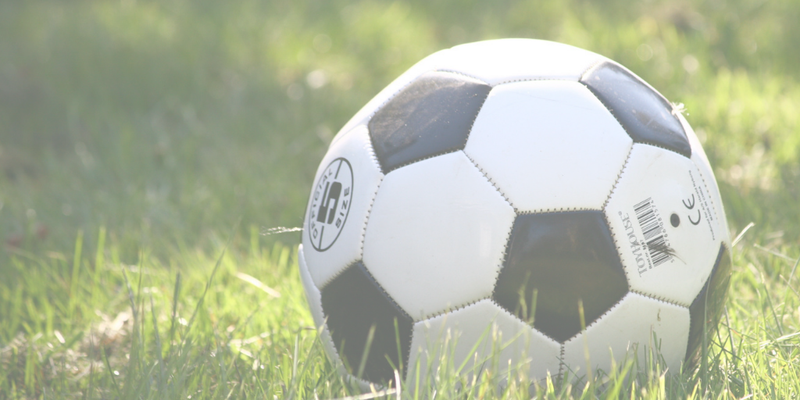 We are well into the second half of the 2018-2019 EPL season and the leaderboard is tightening up. The top three teams are separated by only 5 points, and there are five teams (8-12th) within just two points of each other all fighting for a place in the top-10, including my West Ham United Hammers.
Speaking of my Hammers, they were able to hold Liverpool to a draw last week, taking a surprising point at home against the first-place Reds. I believe that we're in for another exciting weekend of soccer with several surprising results. Here are my 3 bold predictions for this weekend in EPL action.
#3. Fulham Draws Against Manchester United at Home
Fulham, a team that sits 19th on the EPL ladder, is a completely different side at home than they are on the road. They may only have 17 points this season, but in their past four home games, they have:
Tied Wolverhampton
Defeated Huddersfield
Narrowly lost to Tottenham (2-1)
Crushed Brighton (4-2)
For a team on the brink of relegation, earning 7 points in their past four home matches is a big deal and should not be taken lightly. Expect a very tough game from them as they face a surging yet beatable Red Devils side that recently played to a draw against Burnley.
#2. 5 or More Goals Will Be Scored in Crystal Palace vs. West Ham United
During their December 8 match at Wembley Stadium, Crystal Palace and West Ham United combined for a total of 5 goals (3-2 West Ham). This Saturday, they will do it again.
Crystal Palace has been playing well, scoring nine goals in their past five matches and gaining seven points in the standings. West Ham United is coming off of a thrilling 1-1 draw against Liverpool at home, and this came without star forward Marko Arnautovic. West Ham's Declan Rice revealed that Arnautovic will be back from injury as the Hammers travel to Crystal Palace. I expect this game to go way over 2.5 goals (@1.957 on betscorum.com).
#1. A Weekend of Draws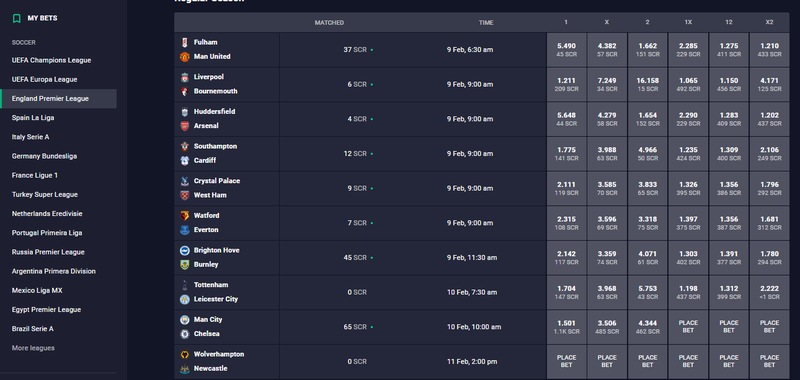 A quick look at the odds on betscorum.com will show you that there are many close matches expected this weekend. Out of 10 total matches, the draw is less than 4.00 in 6 of them. I honestly think we could see 5-6 draws this weekend, which is unusual. Each of the last two game weeks there have been three ties, but that changes this week. Here are the matches I believe will end in draws this weekend (I don't expect to be right, that's why it's a bold prediction):
Fulham vs. Manchester United
Watford vs. Everton
Brighton Hove vs. Burnley
Tottenham vs. Leicester City
Wolverhampton vs. Newcastle
Now it's your turn. Share a bold prediction below in the comment section.
Have you voted for witnesses on Scorum yet? We would love your support. Consider voting for @teamgood here: http://www.guiltyparties.com/scorum.