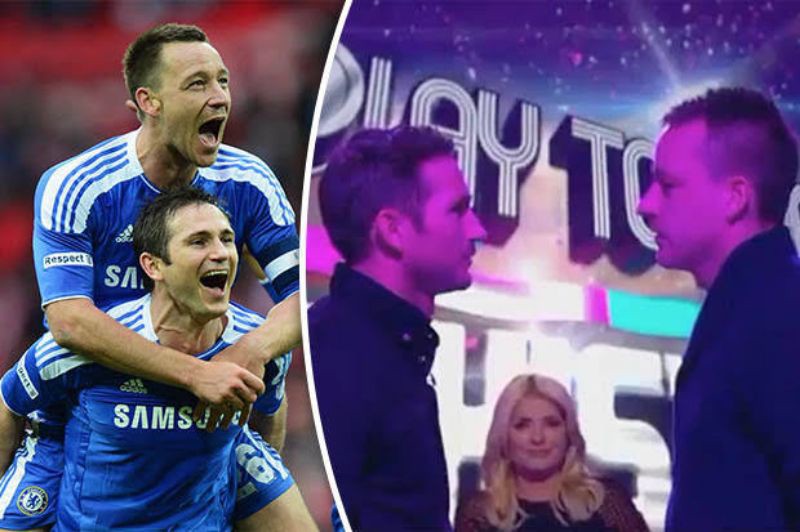 Aston villa last weekend gained promotion to the money spilling top flight English Premier league for the after waiting for three years in the Championship to feature where they once were after they got relegated in 2016. This must be a cheering news and consolation to Villa fans after they lost out last year to Fulham in the play off. Well, l might be in same mood because l got part of them with me. I could remember back then when l was a fan of one of their players: Agbolanho who was an English player born of Nigeria parents but his dribbling ability was what caught my attention then. Aston Villa has enjoyed about 30 years participation in the top flight league while Derby County continue to suffer bad fate in the play off being that, they have taken part in play off for the fourth time in the last six years without making any progress to by pass this stage.
What caught my fancy about the game is the coincidence of the number of players from Chelsea football club who participated in that game from both ends. Honestly asking any Chelsea fan of Abrahamovic era which them he or she would have loved to see in the Epl next season, the person will not find it easy to give a quick and straight answer without thinking. Such was my position before the game.
I had wanted to see super Frank Lampard in the Epl standing at that touch line yelling advice to his boys ahead of John Terry whom l might handily see on the same touch lime except when duty call. Not only that, Lampard stand a good position to build his managerial career as his learn as head coach which could have prepared him far better than John in who will first come to Stamford Bridge back as a manager. While John will still need to get that first hand coaching experience else where before taking the big shoes at Chelsea, Lampard would have not needed long process to get it. This is also couple with the fact that l like cool guys. Lampard was super cool in his playing days and l never saw him fly his jersey accept while celebrating his goals but such can't be saw of John who have had couple mix up here or there.
Coming to the players who feature on both teams, they is no denial that Chelsea has the largest players on loan across Europe and l wasn't surprise to see them in match. Starting from one of Chelsea best left back in Europe in his playing days, Asley cole was playing for his side Aston Villa. Though 38 years as player with fellow team mates Lampard and Terry into coaching, Asley cole presence was not felt in that game but good to see him next season compete in the league. Tommy Abraham has being one of the promising young players from Chelsea academic doing pretty well away from home as he was the point man for Aston Villa. Though he didn't score in that encounter, he was much of a threat to the opposition.
Fikayo Tomori was on the other side with Derby County as a defender to stop his compatriot Abraham from scoring. Though he was sad to have lost in that match but he has shown strong willingness to continue under boss Lampard next season should Chelsea don't call him back on loan which is very unlikely. Manson Mount is another Chelsea player on loan to Derby County and have been very instrumental in Lampard scoring midfielders since he joined them from Holland.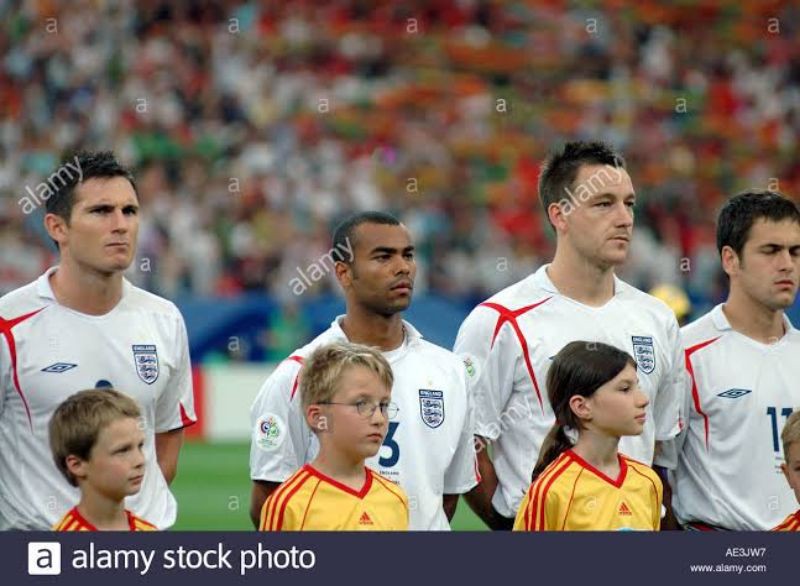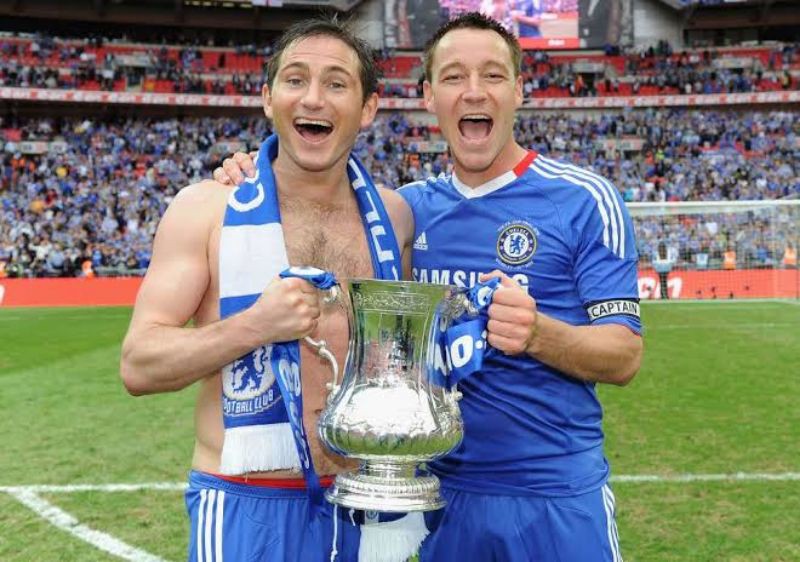 All these players mentioned above are not just one time or currently Chelsea players but are from the same national teams. Lampard, John and Asley were all once teams mate for Three lions as seen in the pictures but also Manson Mount is looking forward to be called to the England Under 21 with Fikayo Tomori already playing with the Under 21 as well. Tommy Abraham is the most senior of them all as he plays with the senior national team(Three lions)