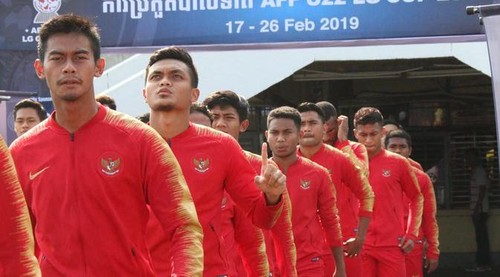 Death fighting will take place in Phnom Penh. Indonesia U-22 must be able to defeat Cambodia U-22 in order to be able to penetrate the AFF U-22 Cup semi-final in 2019.
This will be the final match of the Indonesian U-22 national team Indra Sjafri's team in the group B preliminary round. Indonesian u-22 national team must win this match. Because they only only pack two points from 2 matches that ended in a draw. Namely 1-1 vs Myanmar and 2-2 vs Malaysia.
While the Cambodia u-22 national team is already at a safe point. They have been confirmed to enter the big quarter even though in the match they now lose. They appeared unexpectedly, even beating Malaysia who became strong in the group b.
This is what might be considered by the Indonesian u-22 National Team. Although they have been confirmed to qualify as group winners, but they certainly will not waste the opportunity to defeat the Indonesian U-22 national team in their own homes. They keep eyeing the perfect score of the match later.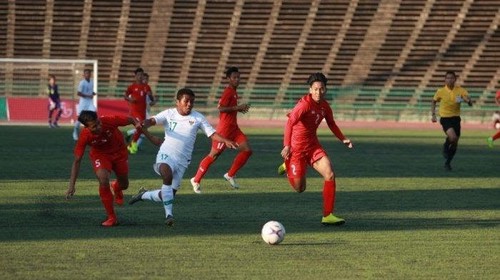 The Indonesian national team's 22nd coach, Sjafri has stressed to strengthen defense at the back. Because there are the last 2 matches, the Indonesian national team is often weak at the crucial moment in the back line.
Like the time when it was against Malaysia. the superiority found by Indonesia cannot be maintained after hand ball which happened to one of the Indonesian players. So that the referee's free match managed to break into Satria Tama Hardianto's goal.
the selection of players who will go down as the initial tastes is a strategy to compete with the Cambodian defense. Including the keeper. In the previous two matches Indonesia had lowered different goalkeepers.
In the inaugural match yesterday, the coach chose cloud setho Raharjo appeared as a goalkeeper. Then the change was made when the game against Malaysia, precisely Satria Tama Herianto who went down as a goalkeeper. Both of these goalkeepers apparently did not maintain the purity of the Indonesian goal from Malaysia and Myanmar goals.
Regardless of who will be revealed Sjafri as the goalkeeper and player of his choice. To be sure, Indonesia must be able to win the match later. The Indonesia U-22 national team is expected not to leave a golden opportunity to be counted at the Southeast Asian level. This is the biggest chance that needs to be realized.