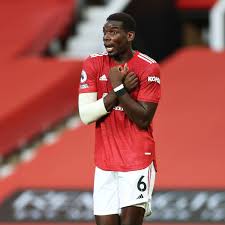 The impasse in Paul Pogba's contract situation is now common knowledge. He has a year left on his contract and under normal circumstances ought to have since renewed his contract or be signed by another club, as a responsible and organized club like Manchester United never gives room for a big player to leave on a free transfer.
Ladies and gentlemen neither of the above scenario is the reality at least from the point of view of all observers. He seems neither here nor there and we keep hearing in the news that United are still discussing his contract with him. One thing is clear though– Solksjaer wants Pogba to stay by all means and Pogba declined signing a new contract for a while now. Another thing can be deduced, Pogba has other options that is/are turning his head. Herein lies the frustration of a lot of Manchester United fans and supporters. Some say he is a hugely overrated player,more cynical ones say he more interested in the colour of his hair. Most others say he has been inconsistent for majority of this his second tenure in United which began in 2017 when he has bought back from Juventus. They say his body language has shown for years now that he wants to leave the club, so why plead with him to stay. Some accuse him of not given his best consistently enough for United to keep him and his huge wages.
This is where I come in, self-appointed, to play the Pogba advocate. Hear ye me.

Paul Pogba was in line to be among the top 3 stand out players of the just concluded Euros if not for France's abrupt exit.
He is an exceptional talent a genuine superstar in every sense of the word. Yes he's been inconsistent cummulatively for United but consistent for them as the last season reached home stretch.
Look, I don't like what I hate.[smiles] When folks talk about Pogba please may they be holistic. Who is Pogba? Where is his ideal position?
Okay wait, let's move to my precious Gunners– the club I support. Under Emery we were yelling at Xhaka for the horrendous errors he CONSISTENTLY made. Hey,not me! I told my fellow Gunners people to blame Emery. Is Xhaka a number 4? Is Torreira not there? Did Xhaka play as a number 4 in the club Arsenal bought him from or was that his role in the just concluded Euros? Did you see how he flourished in this years Euros? I wonder why people are even amazed he flourished.
Copy this and apply to Pogba. He has hardly played his ideal position in United. Don't we know his real position? He is not a Vieira, Vieria himself said that about Pogba,that Pogba is more attacking and he was more defensive and that Pogba was better than him technically and overall. Pogba can be regarded as false winger and a midfielder who drifts out to the flanks,that is why he often starts at the left side of a midfield in the ideal. You shackle a player and you blame him like folks were blaming Xhaka. Who does that? Kudos to Solkajaer for trying to play to Pogba's strengths lately. You see Pogba was injured and they had to buy an attacking midfield gem in Fernandez. I don't blame them,but that also robbed Pogba of some space on the pitch....
Infact please see the real things below, I like balance in discussions:
https://www.google.com/url?sa=t&source=web&rct=j&url=https://www.skysports.com/amp/football/news/11096/11258105/how-antonio-conte-got-the-best-from-paul-pogba-at-juventus&ved=2ahUKEwi34rS67_zxAhX0QkEAHYQSBewQFjAAegQIAxAC&usg=AOvVaw19jGWmDpGR7zkbRbbLn5mT&ampcf=1
AND
https://www.google.com/url?sa=t&source=web&rct=j&url=https://www.fourfourtwo.com/amp/features/how-juventus-got-best-paul-pogba-and-why-signs-are-finally-more-promising-man-united&ved=2ahUKEwi34rS67_zxAhX0QkEAHYQSBewQFjACegQIGhAC&usg=AOvVaw29Z35r01c1Bn54rgBxtX4V&ampcf=1
Welcome back,I trust it's clear now. He was a giant star before coming to Manchester in 2017, you can't re-invent the wheel! Please let nobody blame the poor boy, he has sacrificed a lot of his game to please United.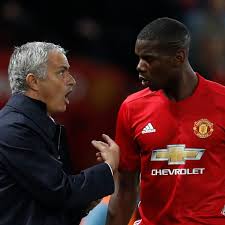 That was how Mourinho finished my own fellow Nigerian Mikel Obi. We never got see the Mikel, the magical attacking midfielder that was better than Lionel Messi in the junior World Cup of 2005(forget who FIFA gave the award to),as Nigeria got to the final with Argentina. Today we would have been seeing Mikel competing with Messi for the Ballon D'or, but Mourinho stunted that. Thank God Mikel was so profusely talented that he quickly learnt the new role and became one of the best number 4s in the world. Howbeit that was not the real Mikel. Pogba refused that same Mourinho treatment, he was to convert Pogba to a defensive player(an assistant nmba 4). I am so glad Pogba revolted. He's a real man! That revolt cost Mourinho his job. By the way Mourinho is a world class coach but he's still human. Sometimes world class coaches make world class errors.
Finally,it is no secret now that Pogba's agent is discussing with PSG as you read this. PSG ofcourse have the financial might to afford Pogba without flinching. I counsel that there should be no hard feelings from the United side of things– players,fans,coach,staff et al. This young man has given the club his best with phenomenal sacrifices,allow him go to a club where the real Pogba will shine through like in Juventus or France's National team. Football itself will be love this kind of purpose in changing clubs. Let's agree that football deserves to see the real Paul Pogba.

So in answer to the topic of this post,I say, PAUL POGBA NO PROBLEM.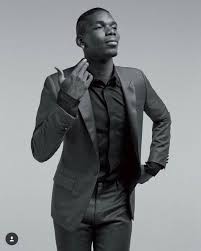 Cheers