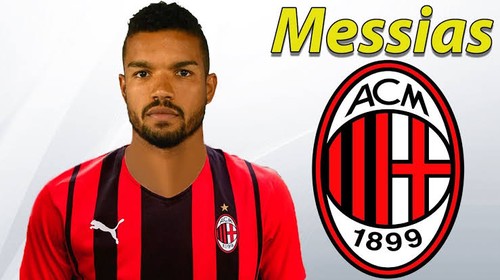 Welcome. You can call my previous post a snippet into the history of the 30 year old "truck driver". This one attempts to elaborate on his history a little. This is an interesting tale of the improbable,undulating here and there, something you don't see happen often. Let's go there!
Okay, so we go back to Brazil where he grew up and you know that that country is blessed with footballing talents enmasse. Indeed Messias began to play football as a kid,which is normal in his country. What didn't look normal was how he dominated tournaments in his village as a kid specifically outside the city of Belo Horizonte which lay in the countryside. The payment was little, cases of beer at best.[I wonder what they are doing giving teenagers beer]
His great performances at this level, spurred him on to try out an academy. It was the academy of Cruzeiro he went to(an academy the Brazilian great,Ronaldo made his debut). It was bad news for him here– he couldn't make the grade. Well he didn't give up on his footballing dreams,by the time he was about 17 years old, he kept chasing a professional footballing contract, but none will click, thus by the age of 20, what he had was a contract with a seventh tier team in Brazil called Ideal.[which really wasn't].
Economics and survival began to rear up it's head now, especially because at this age he already had a wife and a young kid. Football such fun and delight to him,indeed it was his dream to make it big time with football, but the reality was such that his seventh tier club wasn't in any way able to pay good money for his upkeep and with his attempts on a professional contract repeatedly failing he had to take a drastic decision.
Enter Italy. He migrated to Italy with his young family for survival. It happened that he had a brother already in Italy who gave him a kind of soft landing. However, he must have to work to survive, so he placed football aside and began to work- his first job was at the very dusty environment of building sites, to polish bricks in the open recovered at demolition sites for 20cents a pop. You can imagine the amount of sweat involved here and well it's the kind of job a migrant like him can do, since it doesn't require so much specialised skill. He later moved unto the "famous" second job– truck driving for deliveries. He was into the delivery of kitchen appliances– a beautiful business day for him will mean he delivered toasters and a poor one means he delivered refrigerators. At this time, paying the bills to cater for his family was the peak of fulfilment, not football anymore. Infact he himself now called football "a pastime, not a goal."
Even so, old habits are hard to kill. His friends and fellow immigrants from Peru who were non-pro footballers noticed he was good at football( ofcourse,from time to time young men play football at home with friends and neighbours). A time came that they wouldn't let him be and they persuaded him to join their club, Sport Warique, in Turin's adult recreation leagues. His relationship with them made it impossible for him to refuse and ofcourse it didn't stop him from facing his new life's goal of truck driving and the likes, to cater for his family.
By the way he didn't come into Italy with the requisite documents for permanent stay- he was an economic migrant who, like most, knew that his story would end one of two ways:
1} with a bureaucrat picking up his application amid the mounting backlog, sending it to a judge and his getting the green light to stay. OR
2} with people in uniform knocking on his door to evict him.
Well he continued to work and as finances kept trickling in steadily, it was easier to maintain his part-time footballing non-pro engagement, whilst he awaited the above residency result. Soon enough good news came calling,he was granted his residency visa. What a relief! He said he was ready to quit football wholly( more precisely, his level of football that time– local Turinese rec league stuff, playing with Peruvian waiters and factory workers) if those papers hadn't come and as an Evangelical Christian he is, face Church work on weekends instead of football. Yet in his heart, he maintained a cry to God for this visa and he discerned that the visa coming through was God's merciful answer and direction that he should continue football ofcourse with the fear of God still a veritable tool in this venture.
The residency visa encouraged him greatly and a day after he received his residency visa, he signed with Casale, a club in the fifth tier of Italian football. He was upbeat, but he had to be sure it made sense financially to him and his family, which is why he refused the club's first offer and held out for a salary of €1,500 a month, slightly more than what he was raking in making deliveries. By this time,he was 24 years of age. So just like that,he re-entered football and began to ascend the Italian football ladder year after year: from the aforementioned fifth tier (Casale) to the fourth tier (Chieri) to the third tier (Gozzano) to the second and later first tier (Crotone) to the first tier Champions League veterans(AC Milan) who he joined in the summer.
This is thesame young man who once (as he admits himself) drove home drunk in a rusted jalopy on the eve of his brother's wedding, flew off an unpaved road into the fields and lay as though dead in the mud thereof.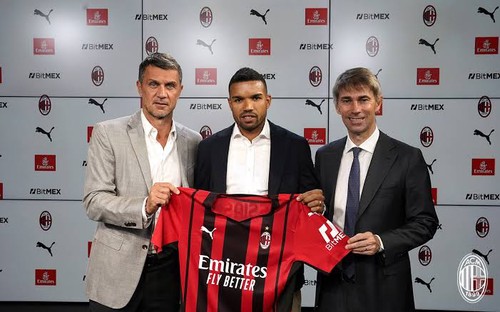 He signed for AC Milan on loan in August from a Crotone team that was relegated from the first tier to second this summer. His transfer was done in the concluding hours of the transfer window and largely because AC Milan failed to get their preferred targets in midfield– so he was signed as a squad player.
However, since his return to football he has scored 62 goals. Impressive for an attacking midfielder! Now he doesn't need the truck delivery to survive. You can see his recent heroics: https://scorum.com/en-us/football/@ogeewitty/the-truck-driver-keeps-being-milan-s-messiah
This is some expose into the improbable story of Junior Walter Messias and if you think it's made up, can I blame you? It such a mind-blowing,breath-taking story,I must admit. Even his name sounds Biblical as he his life shows a story that points to the help of the Biblical Messiah Himself.
Yet Messias himself told this story not long ago and you yourself may well have seen him mount up to connect with Franck Kessie's cross and score that crucial winner for Milan against Atletico.
What a story, what a life. This is football, this is sports,this is life. The improbable pops out now and again to give ventilation to our souls.
Thanks for following.
Cheers