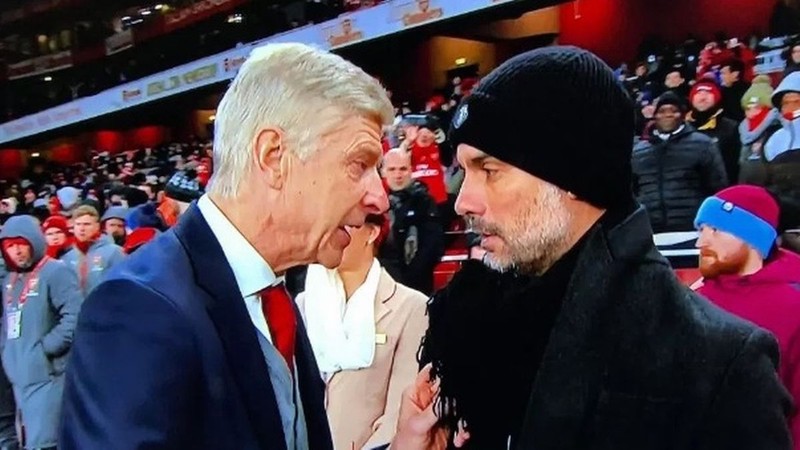 It is now famous news that Chelsea beat Manchester City 1–0 on Saturday May 29th,to clinch the European Champions league crown. Some of us who love the tactical side of things still re-visit that match to glean a few things. So it is not out of place to listen to a coaching legend about this final match. He is no other person than Arsene Wenger the longest serving(22 yr stay) former coach of Arsenal,a genius in his days and current FIFA Chief of Global Football Development.
Arsene Wenger: "They lost three games against Chelsea before. That strengthened Chelsea's belief, and certainly made Man City a bit insecure. We never know exactly what traces that defeats leave in our mind, but it shows tonight that Chelsea were convinced they could beat them." He added: "What Tuchel did well was play Mount and Havertz more inside defensively, so City could never find a way through the middle and they had to go wide, where Chelsea were strong. City had a big tactical problem that they could never sort out. Chelsea stopped them very well."
Wenger nailed it right there.
But sincerely any keen observer knows that that's how the Blues(Chelsea) play now and to add to Wenger's, they executed their strategy with a real physicality almost like the physicality of the Mourinho days.
So Pep has himself to blame because,he knew what Chelsea was bringing to the table and he was fortunate to watch a Madrid team sound in possession fail to breathrough this Chelsea mode. On match day Pep played without a striker to try to control the game when in possession,he seemed to forget that he needed physicality to challenge Chelsea when City are not in possession (especially as Chelsea are as comfortable as City in possession).
Even when in possession City couldn't dominate Chelsea because of Chelsea's robust marking, Chelsea's inherent understanding of the possession lingo and a player called Ngolo Kante who is more like two players in one. Thus City began looking for the wings (like an Arteta Arsenal will do), meanwhile Tuchel had already prepared for City's wing escape,so no escape for City.
Sometimes I wonder if in big matches Pep lives in fantasy island thinking he has Messi. How many times Messi will bail him out against the very toughest opponents. Barca will run into the conundrum City was in, Xavi and Iniesta will dart here and there recyle possession with no way through, that they start searching for the wings(David Villa on the left, or the overlapping Dani Alves on the right) yet no way. Then something happens, the magical Lionel Messi will drop deep take hold of the ball and slices through the middle with his unique mazy run with the ball tied to his shoe laces at pace. By the time he beats one or two, the opponents will change shape and Barca players run in for the kill. This happened time and time again for Pep at Barca. So last summer, I was passionately rooting for Messi to come to City because I knew how badly Pep wanted the Champions league and I knew it was Messi he was lacking.
However,if you don't have a Messi then be pragmatic, go with your most physical players and maybe your striker that is a master of the physicality of the best teams. He didn't do that! No wonder it is a popular saying among top football analysts that Pep "over-thinks" for big matches. He tries to be too clever inadvertently forgetting the essentials.
Well it is another season gone without the trophy he so craves at City, hopefully he can put his acts right for another assault next season.
Cheers.