Mohammed Salah was declare the winner of the BBC African footballer of the year, the 25 years old Egyptian man has been so spectacular and outstanding ever since joining Liverpool, he has established himself as the key player and fans favorite with his dribbling skills and scoring accuracy.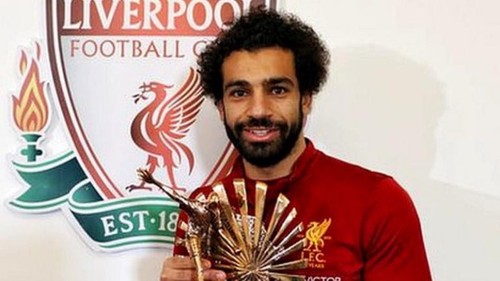 The BBC award is an award been given to Africa players every years for their success in the round leather game and it usually come first before the CAF award. Salah has finally join the likes of Jay Jay Okocha, Drogba, Yaya Toure, mahrez, Essien and co in winning the BBC award after winning it last year. The list of the shortlisted players is always submitted by some Africa Football Expert.
Mohammed Salah won the EPL golden boot award last year after scoring 32 goals in the league. He also help Liverpool to the champions league final which they lost to Real Madrid in his absent after dislocating his hand in a collision with Sergio Ramos. Many people actually dislike Ramos for that incident because Salah was the Man to watch out for in that encounter despite the fact that we have powerful Cristiano Ronaldo on the field.
He became the third.player in Egypt to win this award but the first Egyptian player to win it back to back. Salah said after receiving the award that he is really happy to win it just like other players from the Africa soil. The 25 years old told BBC sport.
"I am very happy to win this award,"
"I am very happy to be like them in winning this award,"
Year 2017 is really a remarkable year for the Egypt man, setting and breaking many records, challenging the likes of Cristiano Ronaldo and Lionel Messi in European with his speed, accuracy, dribbling and goals.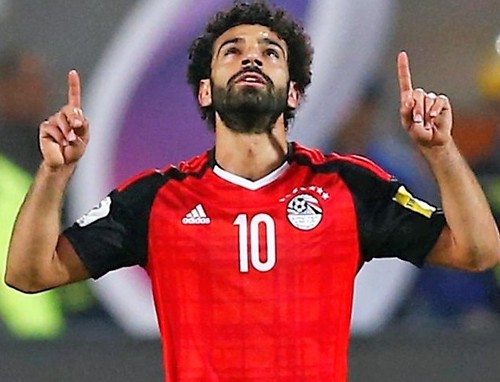 He defeated the likes of Medhi Benatia (Morocco), Kalidou Koulibaly (Senegal), Sadio Mane (Senegal), Thomas Partey (Ghana) to this year BBC Africa Player of the Year with number of votes. Has BBC just give us a hint on the CAF Player of the year?

The player wasn't the Salah everyone was looking for at the world cup due to the injury in the champions league final when representing his country in Russia this year but he still get himself on the scoring sheet by scoring both goals the Pharaoh of Egypt had in the tournament.
Do you see any player challenging him for the CAF award? Let's meet in the comment box
I hope you find this post interesting and educating. Until then, i remain my humble self @Oxygen02. Thanks For Reading.👍