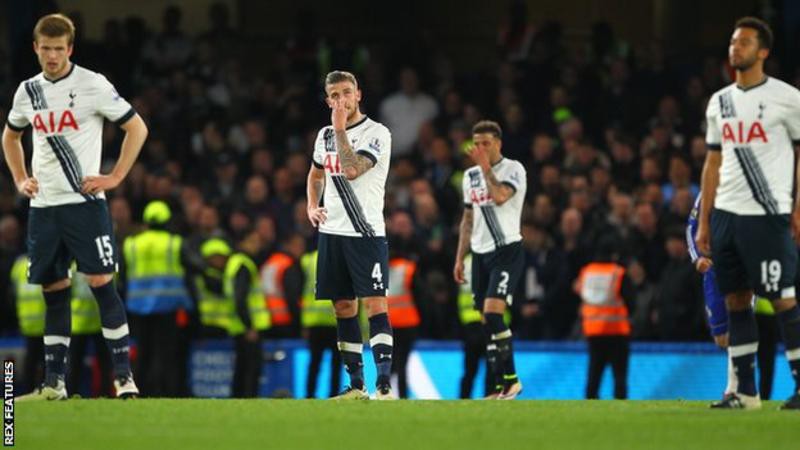 Last week was truly a moanday for Tottenham Hotspur and their fans as Spurs crashed out of the EFL Carabao Cup, and just 3 days later, exited the Emirate FA Cup. Spur boss, Mauricio Pochettino had remained defiant that absence of key players had nothing to do with the defeats.
December and January of every football calendar year have always been very critical for EPL teams, teams are being stretched during these periods, and the real spine of teams are being revealed, a more reason title chasers/challengers always strengthen their squads in readiness of whatever December and January throw at them. Tottenham Hotspur failed to sign a single player in both past summer and winter transfer windows, it remains to be seen whether it was because of their financial constraints (White Hart Lane Stadium expansion) or Spurs was just arrogant, either way, those decisions would be rued come end of the season.
---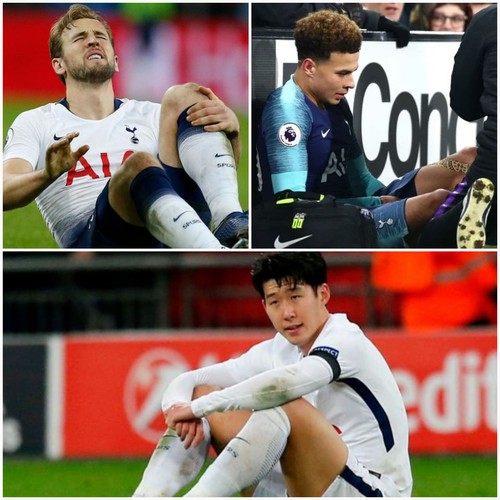 Key Missed Players:
Harry Kane; Kane's importance to both club and country cannot be overemphasized, His goal scoring prowess is so vital for Spurs title ambitions. So, when the news broke that he will be out on the treatment table till March, one can understand fans frustrations.
Dele Alli; As if Kane's ankle injury was not bad enough for Spurs, the subsequent match against London rival, Fulham saw Spurs' arguably 2nd man, Dele Alli injured with a hamstring strain, and will also be out till march, imaging more long Spurs-fans faces.
Son Heung-Min; Kane and Alli's injuries both came after Spurs had already lost South Korean Striker, Son Heung-Min to international duty since the early days in January. Safe to say Spurs are missing 3 of the premier league best trios in Kane, Alli and Son.
---
CARABAO CUP EXIT: Chelsea 2(4)-(2)2 Tottenham Hotspur.
First of the cup exits was the defeat at the hand of Chelsea in the 2nd leg of the EFL Carabao Cup on Thursdays 24th. Spurs lost 4-2 on penalties after the scores had been levelled at 2-2 on aggregate. Coming into the match, Spurs led 1 nil from the 1st leg and were hoping to hold onto their lead at the Bridge, but it certainly looked like an uphill task without their super trio. Tottenham Hotspur was so poor in the 1st half that they could not register a single shot on target, and was duly punished by Chelsea's quick- fired 1st-half double, a Ngolo Kante's 27th-minute 20-yard shot, and then, an Eden Hazard's 38th-minute finish. Spurs did raise their game in the 2nd half and got their equalizer through Fernando Llorente in the 50th-minute. With no goal advantage in place, the match had to be decided by a penalty shootout, and it was Spurs' Eric Dier and Lucas Moura the villain with 2 missed kicks, both could have been down the kick's pecking order had Kane and co available.
---
EMIRATES FA CUP EXIT: Crystal Palace 2-0 Tottenham Hotspur.
Just 3 days after the EFL Cup exit, Spurs were knocked out of the 4th round of the Emirate FA Cup, this time to Crystal Palace. Though Spurs had better possession of the game this time, they were not clinical at the front, and certainly missed Kane and Son's finesse in front of goal. They were again made to pay for their lacklusterness with 2 1st-half goals by Palace condemned them to another defeat. Firstly, Connor Wickham, coming back from an injury layoff, mark his return with a 9th-minute goal, then, a 34th-minute spot-kick goal by former Spurs' lad, Andros Townsend made it 2 nil. Spurs wastefulness in front of goal was highlighted when right back, Kieran Trippier fired wide from the spot kick just before half time, 2 nil it ended against Spurs.
---
Some good news finally for Spurs, as one of their super trio, Son Heung- Min returned to the club after his Nation exited the Asian Cup, and had immediately shown what Spurs had been missing with 2 goals in 2 matches already.
So, Tottenham Hotspurs hope of winning a silverware may have been dashed with those 2 cups defeat, they still have a slim chance of winning EPL though as only 4 points separate them from log leader, Liverpool, who still have a game in hand, and a wise saying goes thus;

a single thread of hope is still a very powerful thing, grab onto it with both hands and never let it go - Lorri Faye
Thank you for being part of this week moanday by @pete, you can always check the link to be part of it too.

ps: images are combination of bbcsports and getty images