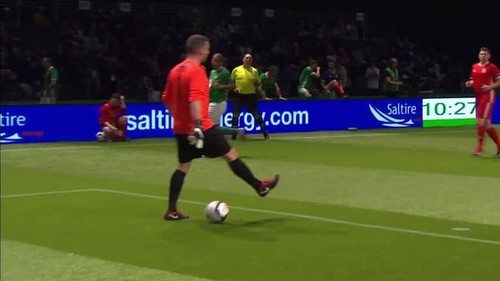 Star Sixes is a new Competitive soccer tournament making the rounds of late. It is a 6-a-side indoor soccer game that brings together former legends of the game, ex-football association international players representing their nations. The 2019 regional tournament was hosted in Glasgow, Scotland, at the indoor arena of SSE Hydro, a 3-day event between the 4th and 6th of January.
Rep of Ireland was one of the participating nations for the regional contest and certain players led by Tim Dittmer put up some hilarious and less admirable performances. Tim Dittmer was the man in goal for the Rep of Ireland in their 1st match against Wales and he almost cost his team victory. It was an entertaining contest that ended in a 4-3 victory for the Rep of Ireland, but the talking point came when the scores were still locked at 2-2, Tim Dittmer's teammate and ex Liverpool ace rolled back a simple back pass to Tim but Tim made a howler out of it, somehow allowing the ball to roll beneath his foot and into the goal for his team to go behind 2-3, but his blushes were saved with his team turning the result around to win 4-3.
The drama didn't end there for Rep of Ireland as two of her other players were sent off for unsportsmanlike behavior in 2 separate matches. Firstly, it was Stephen Hunt who was involved in a scuffle with Scotland's Barry Ferguson and then Jason McAteer who also squared off with England's Michael Owen. Maybe my week's moanday blog should have been dedicated to the Rep of Ireland team instead.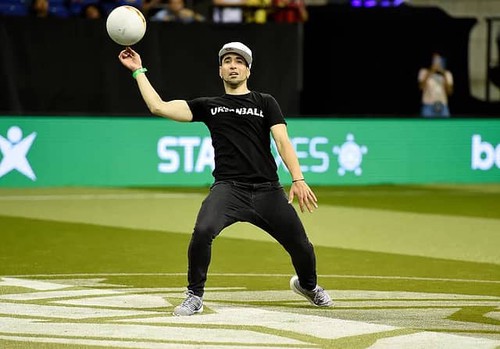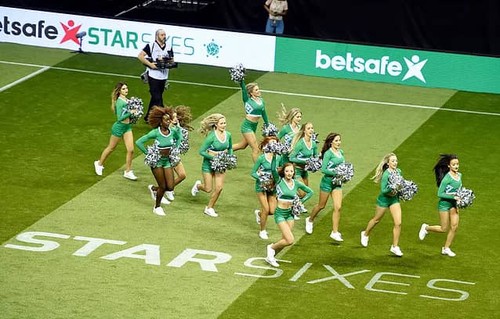 Remember to check and join the Happy Moanday contest by @pete, it is made for you

Star Sixes is an entertaining football tournament that also has other side attractions like ball juggling and cheerleading. The inaugural edition was the world's tournament that took place on July 2017 in London's O2 arena, England, and it involves 12 nations in Brazil, China, Denmark, England, France, Germany, Italy, Mexico, Nigeria, Portugal, Scotland and Spain and they were split into 3 groups of 4. The groups top 2 winners alongside 2 other best 3rd place team advanced to the knockout stage, eventually the final was between France and Denmark with France coming on top with a 2-1 victory with goals from Ludovic Giuly (3') and Youri Djorkaeff (22') for France and John Jensen (81') for Denmark, for the 1st ever winner of the Star Sixes. The regional tournament was supposed to take place later same year but the plan was scrapped.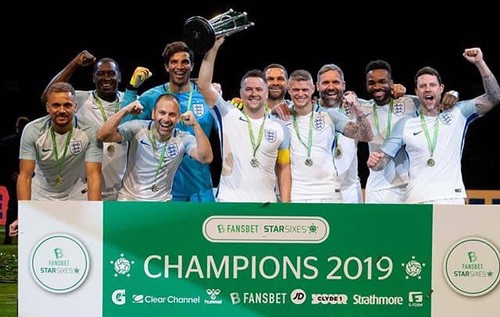 This year's regional tournament was contested for by 6 teams, England, Scotland, Northern Ireland, Rep of Ireland and Wales plus an All-star rest of the world in a round-robin contest with the top 2 competing in the final. The 2 finalist was England and all-star rest of the world, and it was England that carried the day with Michael Owen starring with 2 goals, brings back the good old days. It was the All-star that took the lead through Danish Martin Jorgensen but were pegged back by England's Michael Owen, All-star regained the lead through Spaniard Gaizka Mendieta but England leveled again through Joe Cole, then Michael Owen ensured the day belongs to England with the 3rd goal, England winning the regionals 3-2.
I guess the senior football citizens were tired of watching the game they once grazed from the sidelines and so they came together to create this tournament, less duration time of 30 minutes and slightly different rules to accommodate their ageing legs, but even though they still feel like they've got it in them, seems football had left some of them. Tim Dittmer, for example, is the head of goalkeeping at English FA, maybe he should stick with that role.
This kind of gaffe is so hilarious and makes one just smile as Mallory Hopkins says;
Life is short. Smile while you still have teeth.
For Tim Dittmer and co, you've already given your all to football, these errors and mistakes are inconsequential as far as your careers were concerned, a wise saying goes thus;
As long as the world is turning and spinning, we're gonna be dizzy and we're gonna make mistakes. - Mel Brooks
ps: all images are sourced from Star Sixes site, you can check for more here
On an appreciative note, I realized i got my pro badge and moanday contest has really been one of the instrumental tools for my gradual climb. I must use this opportunity to say a big thank you to the contest creator @pete and the numerous supporters of the contest for all your kindness and supports. Without your supports and upvotes, my efforts would have been a wasted one. God Bless you all.