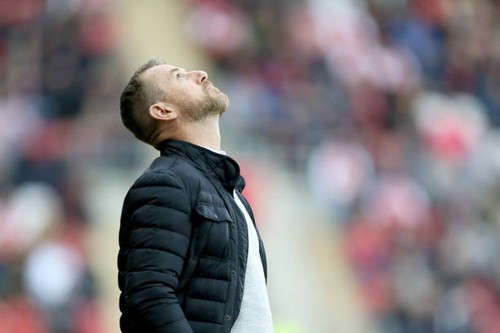 Stoke City sacked manager Gary Rowett on Tuesday, January 8th, Rowett became the 3rd manager to be relieved of Stoke's job in just about a year, and the 42nd in the clubs 156 years of existence. The 44-year-old Rowett was appointed just 8 months ago in May 2018 following Stoke's relegation from the English Premier League (EPL), Rowett was charged with the task of gaining immediate promotion back to the EPL. His job looks easy on paper as Stoke were the bookmakers 2018-19 pre-season favorite to gain promotion from the championship, however, bookmaking is one thing, reality is another, and after 26 championship league fixtures, Stoke sits on 14th position on championship log table with just 8 wins and are heading towards relegation from championship rather than gain promotion from it, Rowett's sack was imminent.
It is the weekly Happy Moanday by @pete, click the link and be part of it.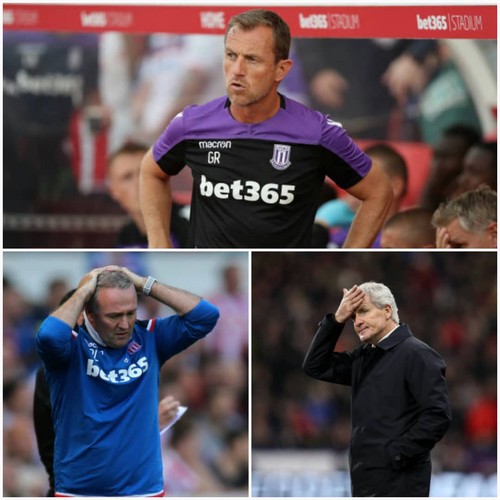 Rowett was the architect of his own fall, having invested hugely during 2018 summer transfer window, bringing in players such as highly rated English lad, Tom Ince, the versatile Nigerian central midfielder, Oghenekaro Etebo, to mention a couple, it was expected of Stoke to be among the championship front-runners, but Rowett's cautious playing style and his refusal to play big-money signings saw his team drew too many matches from a winning position, as fans began to call for his removal, and his 3-year deal with Stoke was brought to an abrupt end, adding to a long list of ex-Stoke coaches.
Gary Rowett predecessor, Paul Lambert lasted a fewer 5 months. The 48-year-old Scot took over a few days into January 2018 from another sacked manager, Mark Hughes. Lambert's task was to revitalize a dwindling Stoke team that sat on the 18th position of the EPL log table, but it turned out to be too much of a ask for Lambert, as things went from bad to worst. In his 15 matches in charge of Stoke City, he could only manage 2 wins as Stoke were eventually relegated to the championship after a decade(Stoke were promoted on 2007-08 season) of top-flight football.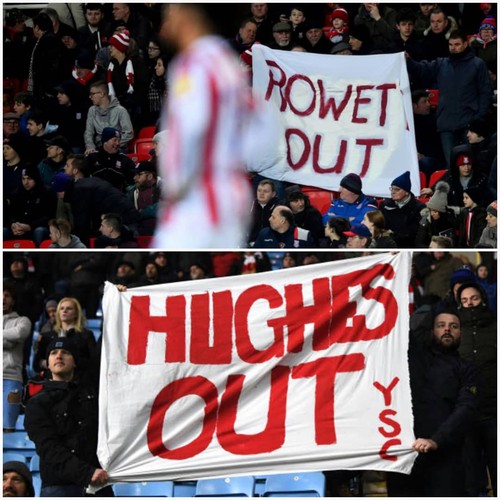 The real mess started on Mark Hughes' 4th season with Stoke, a season Stoke finished on 13th position compared to previous 3 seasons of finishing in 9th position. Mark Hughes took over from Tony Pulis in 2013, and the former Manchester United player helped consolidate Stoke's upper half of EPL stay for the next 3 seasons until 2017 when they fell to the bottom half of the table. Stoke City which was known for its doggedness in defense, and had made its stadium, bet365 Stadium a fortress became vulnerable and penetrable on Hughes' 4th year. Bringing in big money signings like club record signing, Giannelli Imbula (£18.3m), Kevin Wimmer from Spurs, Saido Berahino from West Brom did not improve Stoke's fortune, and were free falling from grace to grass. Stoke City played a total of 200 matches in all competitions under Mark Hughes in his 4 & 1/2 stay, won 71, drew 48 and lost 81.
Despite spending a huge some in 2018, well over €100m, and having 3 different handlers within this period, Stoke City's decline looks unstoppable and heading towards another relegation into English football 3rd tier, league one. It seems like the problem is deep-rooted into the management rather than just coaching, thus, needs to be addressed and salvaged on time by the management, and like Tony Robbins said;
Any idiot can point out a problem,...A leader is willing to do something about it, leaders solve problems!
Coaching job is never an easy one, the nature of the job is 'hired & fired' as it is widely said, and I believe Gary Rowett understands this, both Hughes and Lambert had since moved on to pastures green with Southampton and Ipswich Town F.C. respectively, pick yourself up Rowett and move on too,
Never stop building toward your dreams. Should there be any disappointments along the way, use them for a sturdier foundation-Maria Bastida.
Thank you all for the usual support.