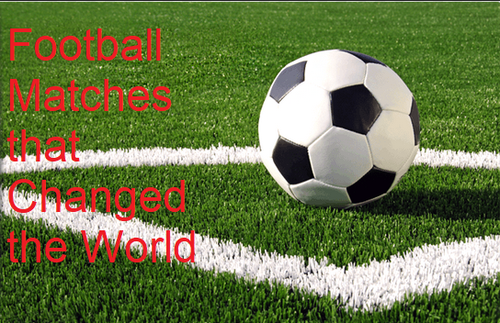 Bill Shankly once said that football is a life and death issue, but let's look at 10 football matches that changed history. Thousands lost their lives, consulates were stormed and even god lent a hand!
After Uruguay had beaten Argentina 4-2 in the Uruguayan capital of Montevideo to win the first World Cup in 1930, enraged Argentines stoned the Uruguayan Consulate in Buenos Aires until police opened fire on them.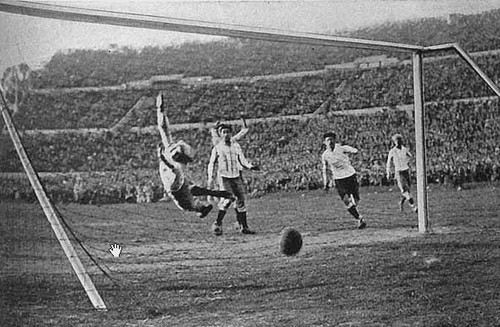 In 1969, the neighbouring Central American republics of El Salvador and Honduras tied in their qualifying group for the World Cup. A play-off match was duly arranged, which Honduras won 3-2. Always at loggerheads, the two rivals then broke off diplomatic relations before El Salvador invaded. Honduras retaliated and more than 2000 people died in the fighting.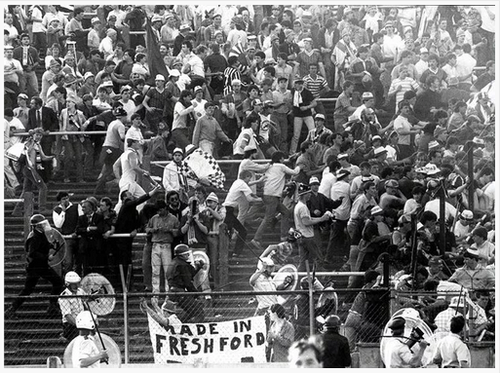 Thirty-nine Italian Supporters died in the riot at the Heysel Stadium, Brussels (below), in 1985. Liverpool were playing Juventus in the final of the European Cup.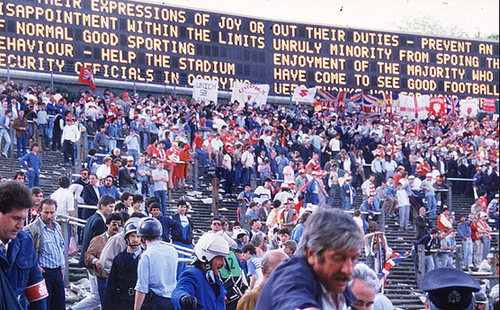 During the 1982 World Cup in Spain, West German goalkeeper Harald Schumacher knocked French defender Patrick Battiston unconscious with his forearm in the penalty area. He did this with such force that two of the Frenchman's vertebra was cracked and two teeth were knocked out. For a time there were also fears for his life. No penalty was even awarded.
The 1954 World Cup quarter-final between Hungary and Brazil in Switzerland developed into a venomous brawl in the dressing-rooms after Hungary had won 4-2. The match is still known as the "Battie of Berne".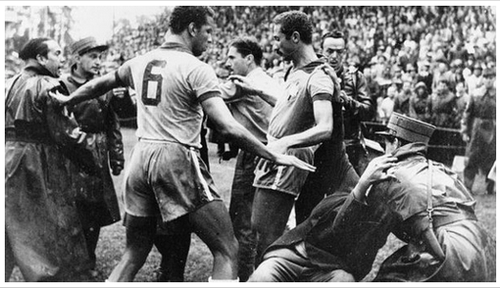 Just eight years after the Battie of Berne came the "Battle of Santiago". In 1962, World Cup hosts Chile were playing Italy. One Italian player had his nose broken by a classic left-hook from Chile's Leonel Sanchez, who was not sent off. Two Italians were sent off, however, in a match of spitting, brawling and savage fouls.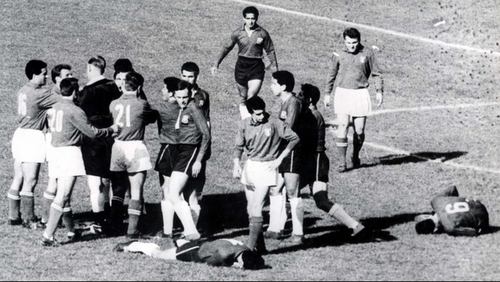 Falklands fall-out? Diego Maradona (below) became infamous in the 1986 World Cup quarter-final between Argentina and England, in Mexico. He leapt up and spooned the ball with his left hand over England goalkeeper, Peter Shilton into the net — the "Hand of God" he called it. Nobody could argue with his second goal.

During the 1936 Olympic Games in Berlin, the match between Austria and Peru went to extra time. Peruvian supporters invaded the pitch, one drew a revolver and an Austrian player left the pitch bleeding profusely. Peru won 4-2, Austria appealed and were granted a replay. Peru refused to turn up for it. Obviously, the host country was blamed for all this and the German Consulate in Lima was stoned, in true South American tradition.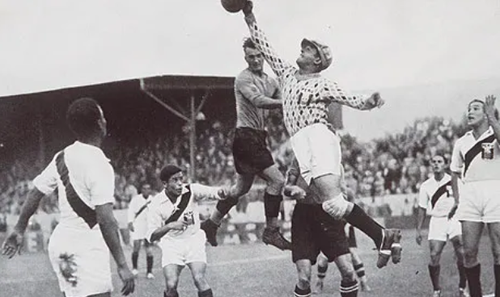 Andres Escobar scored an own goal, when Colombia lost 2-1 to the United States in the 1994 World Cup in America. Reportedly, Colombian drug barons had a fortune riding on the match. When Escobar returned to his home town of Medellin — also home of one of the biggest drugs cartels run by Pablo Escobar — he was shot 12 times by three unidentified assailants and died. It's either a win or lead!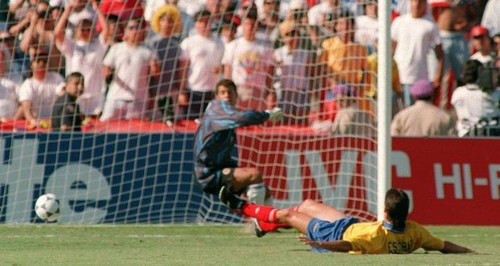 Before a Uruguay v Argentina match in 1924, a crowd of Uruguayans demonstrated outside the hotel where the Argentine team were staying (though, inexplicably, they did not stone it). An Argentine supporter fired into the crowd, hitting one man.