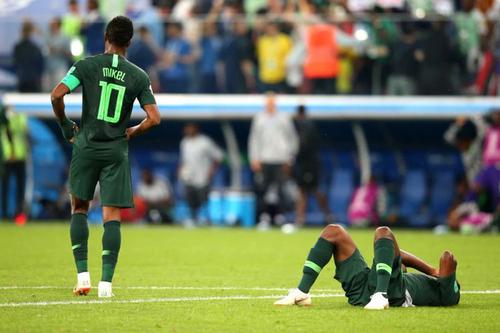 Nigeria captain John Obi Mikel revealed that his father had been kidnapped ahead of Nigeria against Argentina game in the Group D 2018 World Cup. Nigeria out of the 2018 World Cup after 1-2 lost against Argentina at the St. Petersburg Stadium. John Obi Mikel made a surprising statement that his father was kidnapped and he received the news while he was on the bus to the St. Petersburg stadium.
Obi Mikel's family phoned the midfielder to let him know that the kidnapper asked for a ransom if Obi Mikel's father wanted to be free. As quoted from Guardian, Obi Mikel couldn't tell anyone about the incident that happened to his father because the Nigerian squad focused to play the game against Argentina. Obi Mikel's father was kidnapped in southeastern Nigeria while traveling to a funeral on the Makurdi-Enugu toll road from Jos. The police managed to free him, but Mikel's father said he was tortured for a week and he is currently in the hospital.
This is the second time he has been kidnapped, with the first one in August 2011. Obi Mikel then continued to play against Argentina although he has to fight the anxiety of thinking about his father's condition.
"I played when my father was in the hands of kidnappers, I had to suppress the trauma, I received a call 4 hours before the kick-off," Mikel said to Guardian. "I was emotionally disturbed and I had to make a decision whether I was mentally prepared to play, I was confused and did not know what to do but in the end, I knew I could not let 180 million Nigerians down," he said. Despite failed to bring Nigeria to qualify for the round of 16 Obi Mikel played well in the game against Argentina.
Source: Kompas