The first edition of SAAF U-18 Championship is running in the capital of Bhutan Thimpu. Nepal, Pakistan, and Bangladesh were in the Group B. After winning the first matches by huge margin Nepal and Bangladesh are already qualified for the semifinal.
In their first match, Nepal U-18 defeated Pakistan U-18 by a big scoreline of 12-0. Rekha Paudel alone score seven goals meanwhile Saru Limbu, Rasmi Ghising, Alisha Jimba, Manjali Yonjan, and Manish Raut scored one goal each.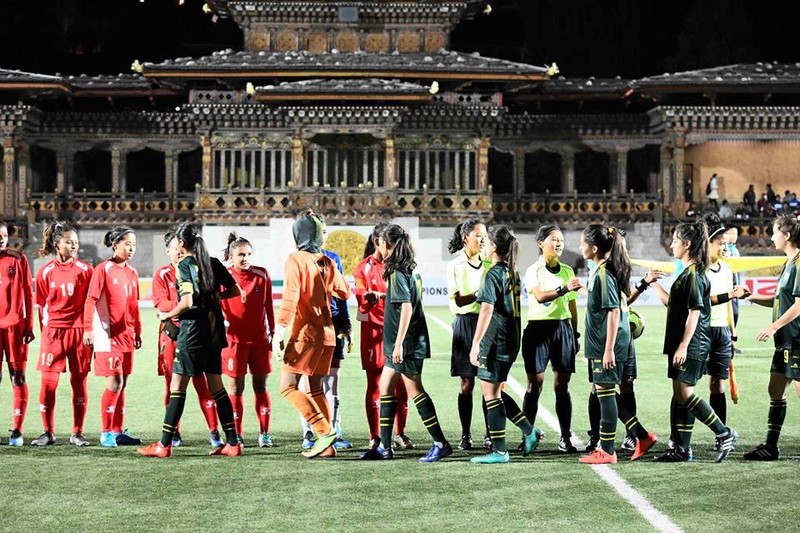 In the second match of the group B, Pakistan U-18 faced another significant loss to Bangladesh U-18. Bangladesh U-18 won the game by 17-0. Mossammat Siat Jahan Shopna alone scored seven goals. Meanwhile, Marzia scored four goals, Seuli Azim scored twice and Moushumi Akhi Khatun, Rani Sarker, Tohura Khatun scored one goal each.
In these, both matches Pakistan team got heavy losses. They are already out of the tournament. Nepal and Bangladesh are already qualified for the semi-final, but the group winner will be decided today. The winner of this group will meet the runner-up from Group A., And the runner of this group will have to play with the Group A winner.
I am happy to see this amazing performance from the Nepali Chelis. I hope they will perform well today against Bangladesh and qualify to the next stage as the group winner. But sad to see Pakistan performing badly.Any scorum users from Pakistan here?, what's the situation of Women's football in Pakistan?