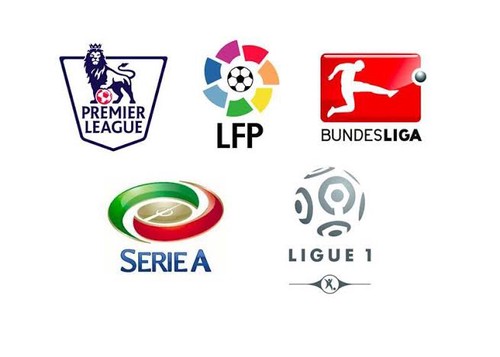 Sometimes, club supporters around the globe do debate on which country league is the toughest amongst them all. Is it the Spanish laliga, Italian seria A, German Bundesliga, French Ligue 1 or the English premier league? While trying to discuss this issue, various factors are been considered; the most competitive, harsh, resilient, rugged and so on. With regard to the factors above, some of our professional players find it difficult to adapt in a specific league unlike their previous one. Memphis Depay days with Manchester united can be tagged to be below par compared to his recently improved form with the Olympique Lyonnais. However, goal scoring isn't like a thing for the forwarder but he has surely delivered more at Lyon. Is the league's condition responsible for such turn around or was Depay lucky to be in his prime with the French club? Nonetheless, we have players who reads negative to the aforementioned challenge. They can survive in any playing conditions they find themselves. E.g Ibrahimovic, Lius Suarez, Cristiano Ronaldo etc.
Moreover, Clubs from various European leagues do face each other during the battle for European cups. The UEFA champions league, been the greatest of them all can equally be a criteria for judging which league is the best. Using the top 5 European leagues(as stated above) as a case study; its no doubt that the Spanish clubs have favourably dominated Europe since the beginning of time, when Real Madrid won the title 5 consecutive times and recently winning 3 without distractions. It was more of them while likes of Milan, Juventus, Bayern München were regular visitors. Ajax(Netherland), Nottingham Forest (England) and others had quite a good time too.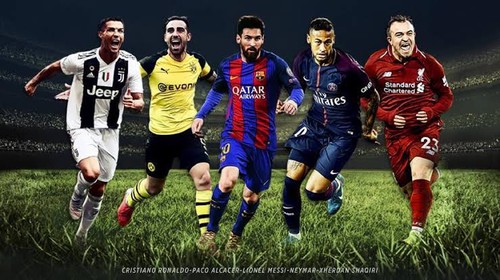 Its believed that the EPL is made up of so many average teams and that's why they find it difficult to compete outside their territory. Over the decade, there haven't been any sign of dominance within the league unlike how Barcelona dominated laliga, Bayern to Bundesliga, PSG to Ligue 1 and Juventus with the seria A. The 6 English powerhouse teams finds it difficult to match against other top clubs within the Europe's finest.
Number of trophies won can also be a justification here. When it comes to title winning, the two Spanish giants also dominates the angle with Bayern München and Manchester united behind them respectively. Thus, this justifies that the Spanish league teams are the toughest of 'em all.
On random occasions, they find it difficult to register a pure win over clubs bouncing to and fro the 5th-10th positions of other leagues.
Final Words
EPL might be the most competitive, but they ain't no match outside their terrestrial boundary. No bad vibes, there's still much love for the game. Long Live EPL!!! Long Live Manchester United!!! #GGMU💖
Well, are these changes just timely occasional or do we bring them all together to determine?
What do you think.
share your thoughts in the comment section below.
Thanks For Reading...