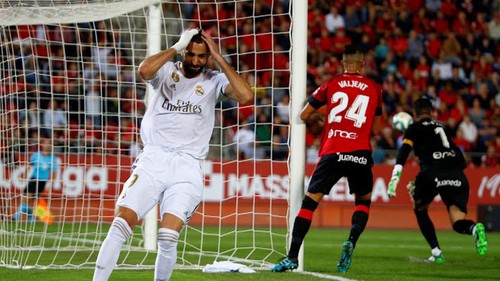 Spanish giants Real Madrid takes part of the weeks happy moan day article as they reluctantly and carelessly lost their first game of the season and dropped down to number two on the la liga standings. It was an unexpected outcome from the Galacticos when they visited underdogs Mallorca at home on Saturday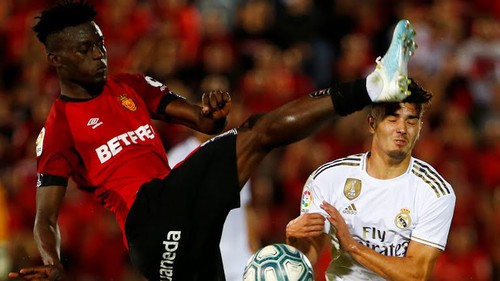 Real Madrid who were running unbeaten in their last eight la liga matches for the season saw their achievement shattered by V.Moreno's men. They've had their fourth first eight games of a la liga season in the 21st century, also doing so in 2010/11, 2015/16, 2016/17. Alas, Mallorca halted the advancement of their winning streak.
This is a Happy Moan Day contest article.
Real Madrid already known for their struggling nature after bagging the uefa champions league three times in a row faced Mallorca at the Iberostar stadium. The host were yet to get a win at home in their last seven games against the Blancos. Their last seven results read 2 draws and 5 loss which was their worst home run without a win against the Spanish giants. Their last win was back in February 2006 (2-1) until last week where they reminded their winning ways against top flight teams. With the match, they equally recorded their first consecutive win of the season after winning Espanyol in their last game.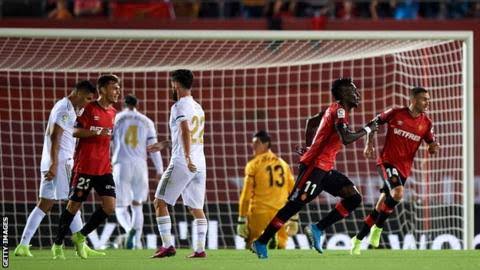 L.Junior found the back of the net for the host after whipping a curling shot from the edge of the box. It was a three on three play when A.Febas drops the pass to Lago who took up the possession and jinks inside Odriozola. Eight minutes later D.Rodriguez latched on a knockdown from Budimir and fired a crisp half volley over Thibaut but the goal was ruled out as the linesman called for offside. They kept gaining momentum as Madrid looked rattled since the goal. However, they began to recover and exert pressure as half time ends. Late in the second half, Á.Odriozola was sent off after a reckless challenge. Though it seems he took the ball, the referee didn't hesitate to send him parking.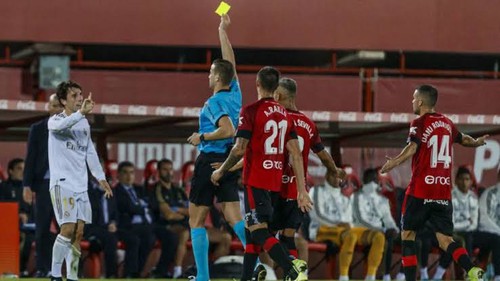 The host were lucky to hold onto their early lead as they were unable to find another shot on target 5(1). The visitors had 14 shots with 4 on target but they were unable to find the goal. The Blancos toiled, tilled, hustled and struggled for survival.
Opportunities and chances were created but they just couldn't find the goal. All they were paid with was a woodwork hit by Benzema's clipped effort. Now they are down to second position in the table while El Clasico rivals Barcelona sits on top of them with one point clear.
Word Of Encouragement
What ever goes up must surely come down. It does not matter how slowly you go so long as you do not stop.
--Confucius
Thanks For Reading...