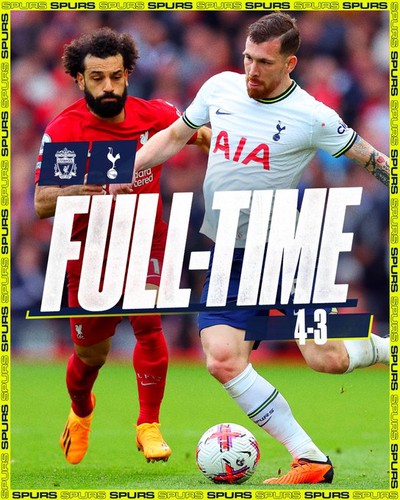 Liverpool and Tottenham played one of the most exciting game in Premier League this season. Home side won with "beautiful results" of 4:3! I didn't watch so exciting game for a long time! I think I don't exaggerate if I tell Tottenham was better rival on the day, but dreadful defending in first 15 minutes was to much to overcome. I don't remember when I saw Liverpool in this type of "save who is alive" mode at home ground Anfield Road! We saw everything from opening skulls. open soles on head, blood, fight, posts, non given penalties and everything football can offer! What Jose used to say better team lost today!
Here is starting Liverpool squad: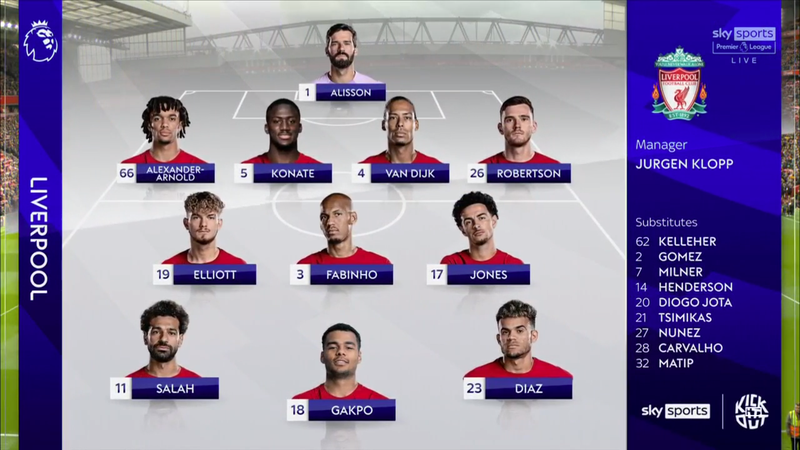 Here is starting Tottenham squad: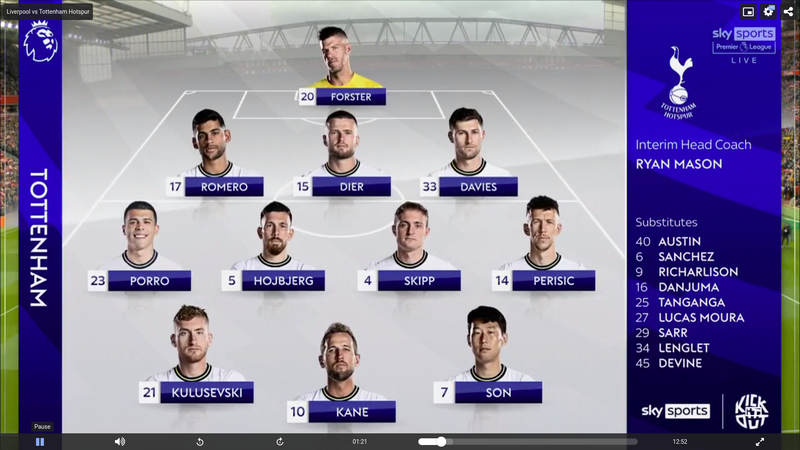 It started like in Newcastle. In 3rd minute Liverpool scored after cross from the right Curtis Jones was alone on far post and fired ball inside the net near Forster. It was 2:0 in 5th minute after yet another action on Liverpool right side after which Diaz made great shot from tackle which ended inside the goal above Forster. Eric Dier was outsmarted, Romero couldn't block, Forster couldn't save. To be honest this was very good rocket shot. Next event happen in 14th minute when one ball comes on 15m of our goal, World Cup winner Cutie Romero did clumsy tackle and it ended in penalty for Liverpool. Mo Salah kicked ball in the middle of goal and made it 3:0. It looked like utter disaster and everything smelt on Newcastle debacle. However Tottenham players didn't think so! They hijacked the game! Son hit post from chance from offside, there was another chance with flag risen up again, but then then we saw the best action of the game! Breath taking action! Pure joy of football! It was 40 minute, Spurs players made beautiful passes on first touch and one went in space forward for Ivan Perisic who put Virgil Van Dijk on dance podium as he felt on his back. Perisic sent him back to Netherlands! Cross toward alone Harry Kane happen next and you know what happens after. Big daddy didn't miss but sent ball through Alinson's legs! What an action, what a beautiful piece of football! Mason ball to the core! Well done! This was really really great action! Kane has now same number of goals like Rooney but with like 100 games less than him. Goal even triggered Alan Shearer on twitter.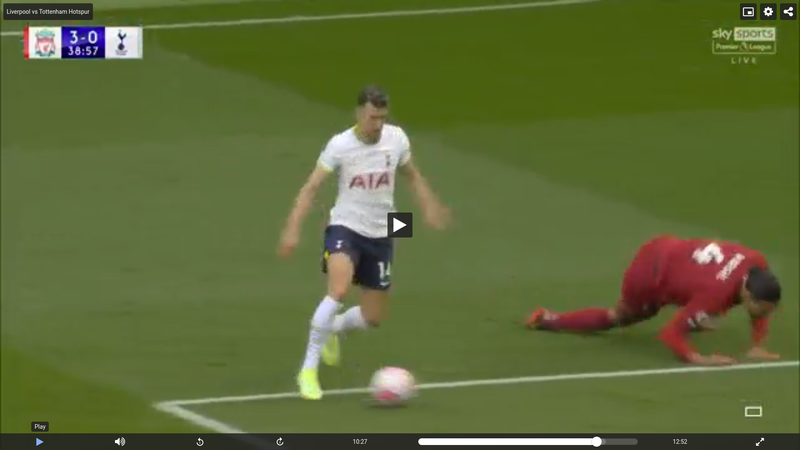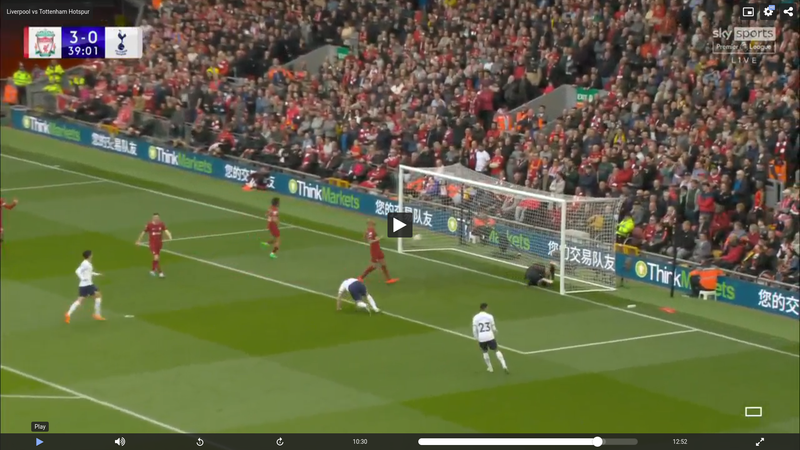 This was pure joy to watch! Tottenham took ball, press them hard, they entered into "save who is alive" mode on their own ground until half time. Jurgen Klopp face tells you everything you need to know!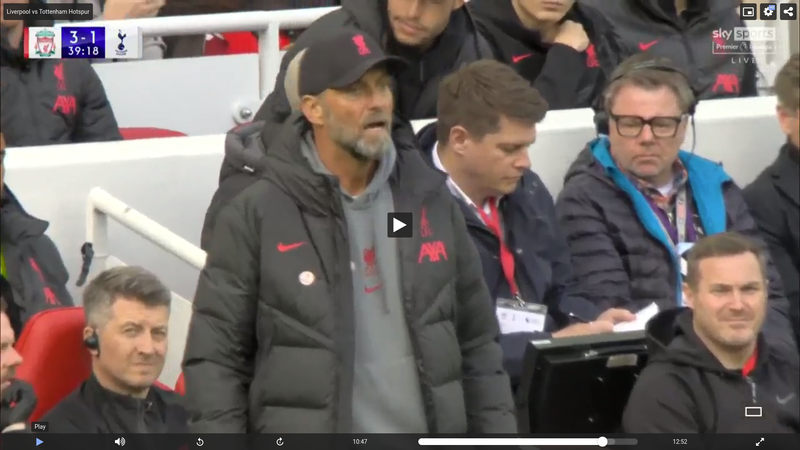 Second half started in same way. Mighty Tottenham pressed Liverpool hard, Son hit post again this time not from offside. Soon after Romero hit post too! After all of that one long ball in 77th minute behind back of Liverpool defense in space toward Son Heung-min happen. Korean did what he loves the most ran for it and fired it home for 3:2! Nice one Sonny! Liverpool player Jota if I remember correct hit Skipp with open sole crampons into head. Young England player had cut in his head and Jota got only yellow card ? How can it be PGMLOL ? How this was not red card ? What Mr. Gallagher has to say about it ? Soon after Richarlison who came in among others has been pulled inside Liverpool box, but penalty was not given. Then Salah elbowed Davies who went out to stop bleeding too. It was injury time and free kick for Tottenham. Ball came inside, Richarlison jumped and sent ball inside Alison's net for 3:3 and madness on part of stadium with Tottenham fans! However half minute later Lucas made disappointing back pass and founded Liverpool player Jota who should be sent off by then who stormed inside the box and scored 4th goal for Liverpool and totally non deserved victory of 4:3. I think everything they shot toward goal ended inside the net! Really bad luck!
Beautiful result by my team, exciting football. Congratulations for everything a part from poor defending in first 15 minutes. Level of fight was great. Players literally bleed on the pitch, tried everything they could, put Liverpool into unseen pressure on their ground. If this man is going to deliver such performances he deserves to become Tottenham permanent coach for next season. Owners however must give him better defenders!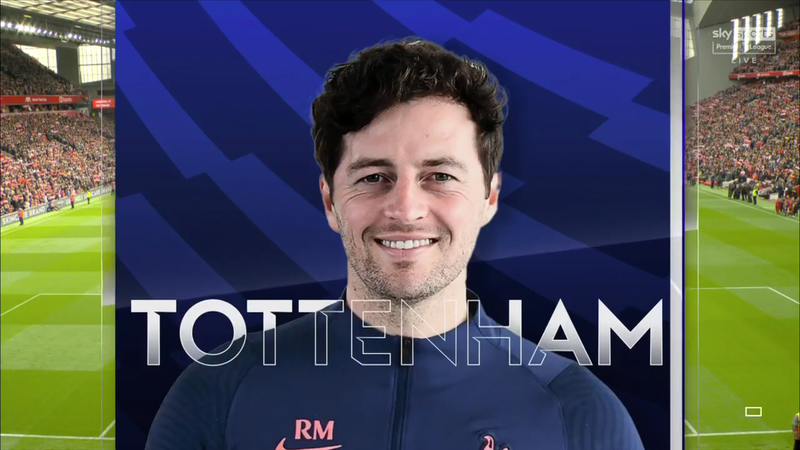 You can lose the game, but you must always deserve applauds from the fans. This was unfortunate defeat, but after very, very good play and full effort and attacking football on no less than famous Anfield Road! We looked like a team, like a group of players who run when and where they should, who can pass, who can score who fight to the core.
This is game that returns faith in football, this is why we watch England Premier League, this was pure joy and excitement! Ryan did make changes during the game, put Sarr in instead of Kulusevski, put Lucas, Danjuma and all he's got in. I think he lead this game very good. He is not guilty we have bad defenders and so many injured players!
Once more well done Tottenham! COYS!
P.S. Maybe lads read scorum who knows ? :)