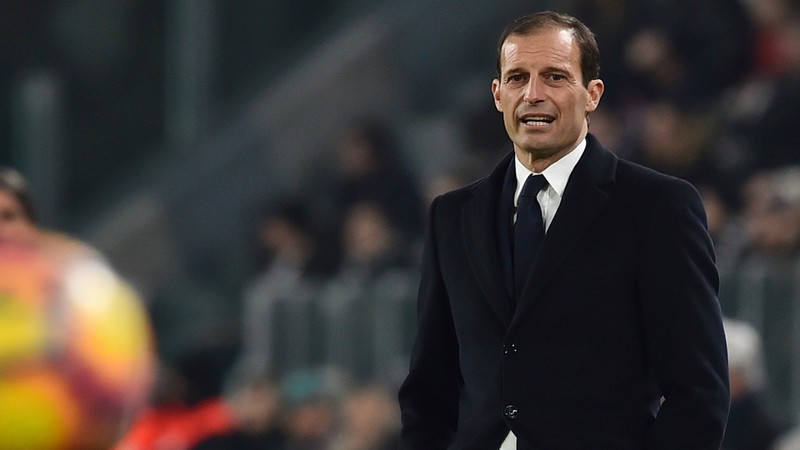 I was very surprised when I heared in news that Juventus is thinking about replacing successful coach Massimiliano Allegri with Jurgen Klopp, Zinedine Zidane or Dider Deschamps. According to that source they will give him ultimatum to win Champions League this season or they will replace him. Trigger for this was bad result vs Atalanata in Cup of Italy which Juventus has lost with 3:0. He is coach of Juve since 2014 and has won a lot of Seria A titles, even reached final of Champions League which they lost vs Real Madrid after doubtful appearance of old legend goal keeper Gianluigi Buffon.

Juventus is only club in top 5 leagues of Europe which did not suffer single defeat in league entire season. I can not understand this ultimatum and its background. Game with Atalanta was as Sir Bobby Robson would say "one of those nights" when nothing is going right when you can't simply do anything right. I guess eveyone of us have right for one bad day. Noone can be perfect all the time. Defeat in not so important competition like Cup should not trigger sacking of succesfull coach. I can understand that they want Champions League trophy but that is not some banana on tree where you just need to rise your hand up and to pick up that. Very serious clubs are in competition like Barcelona, Real Madrid, Liverpool, PSG, Bayern Munich to name just few of them. You need not only to be good but to have some luck to win that "Holy Grail".

I saw first half of Juventus-Frosiogne game yesterday where Juventus easily won. I was impressed with shot and goal of Dybala for 1:0. I didn't saw anything to approve news titles like "Dybala bring his nose up". He is playing good. I don't think there are some issues between him and Allegri which should trigger sacking of coach. Frosiogne had few chancs to score too and I think Juventus should work on this before facing very serious Athletico Madrid side in a few days. Attacking line Dybala-Mandzukic-Ronaldo is very serious and can score against anyone.

I don't follow Italian league Serie A much and would like to hear some comments from Italian scorum members about this informations. What is background of this sudden wish to change coach in Juventus ? Is it some fight with star players or something else ? I mean he practicaly already won the title has no defeat in league and they want to sack him. Is it really beacuse of Atalanta game ?