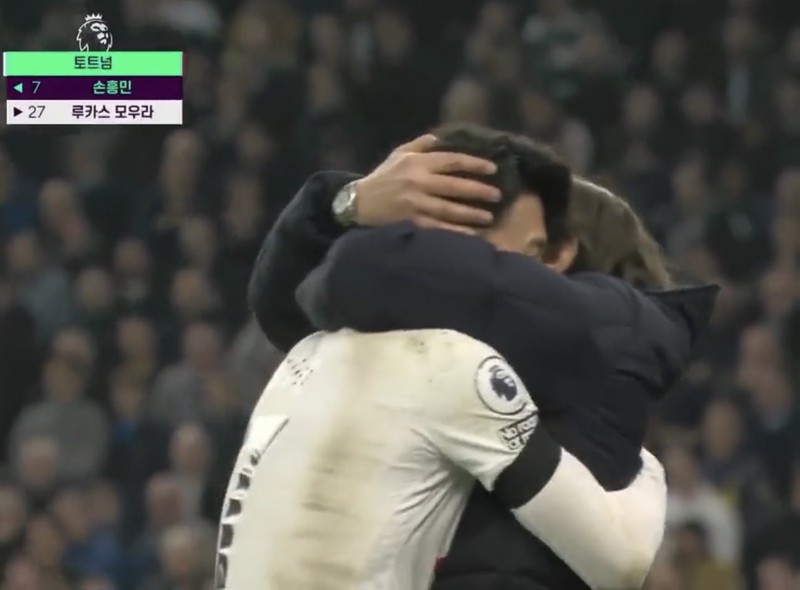 Tottenham won local derby against West Ham with 3:1 after superb performance. It's a miracle Hammers didn't concede at least few more goals, but I am not complaining. Man of the match for me was Son Heung-min for who I wrote some bad things in previous articles. He stepped up and showed us how good he can be. He played like real superstar and I'd like to watch him in this form in every game. :) He scored 2 goals and made Kourt Zouma score own goal. Kane was also superb he made 3 crucial key passes for each of those 3 goals. To win air duel and play by head to Son like that for third goal was awesome!
West Ham surprised me, the didn't sit deep and wait for counter attacks, but tried to attack which is very dangerous against Spurs. They left to much space for us and when you give Son and Kane space you are looking for trouble. Two other players Bentancur and Romero also impressed with great performance. Bentantcur is what we missed in the middle and Romero is what we missed back. All credit to Paratici for bringing those players and Deki Kulusevski to Spurs. West Ham looked like able to score only after corner or other set pieces. That's how they scored goal. Crucial moment for me was in the second half before 3rd goal when Hugo Lloris went out and collects ball inside box after corner and little head play of West Ham players. He looked finish in some of previous games, but he is far away from that! When he got that ball I knew we're winning this. Before it I felt like we missed everything and like punishment is coming.
Son hit post, Kane missed one clear chance, Royal removed ball from Kane near the end. Hammers should concede more goals tonight. Antonio Conte is doing great job in Spurs, this was play supporters like to see. It's a pity it's international break now when we enter in deadly form. Just hope no one will get injured during it.
Other important thing is that we break WLWL form with two wins in a row which didn't happen since Boxing Day! We are becoming football machine which will fight for the top next season if Daniel backs Antonio and let Fabio Paratici bring us more players like Deki Kulusevski, Rodrigo Bentancur and Christian Romero! Well done Antonio continue with good work!