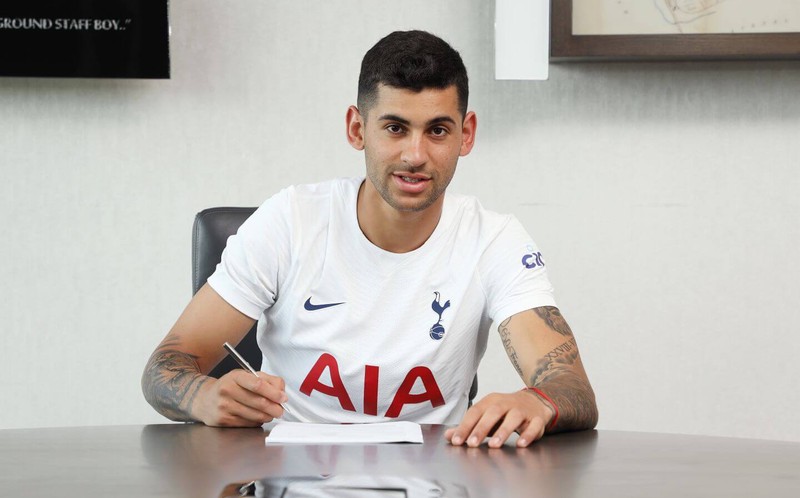 New London derby, game between West Ham and Tottenham will be on Wednesday 31.08. on 20:45 o'clock Central European Time. It's well known Spurs don't have very good record against West Ham away especially on new London stadium. It's going to be very exciting game.
West Ham bought some good players in this transfer window, but they are not playing very good at the moment. New players will need time to settle. They are however well organized team at the back, with good manager, team that is very dangerous from counter attacks and set pieces, team with some very strong players like Antonio and world class player like Declan Rice. Additions like 1.95 high Italian Gianluca Scamacca or Brazilian Lucas Paquetá are also big dangers. I am not sure last one will take part in this game, but Scamacca is taller than everyone in Tottenham defense. Thomas Souczek who loves to sneak near back post must be controlled too. Benramha, Lanzini to name just few more big dangers. Very serious team, but not in very good form at the moment.
Tottenham have problems with injuries. The most creative players in squad Rodrigo Bentancur will be out of action for at least two games because he was hit in head during game against Nottingham. Skipp and Romero are back in training, but they will not be ready for this game. They need time to gain fitness again. Lucas got inflammation of tendon which is not going to cure for two weeks like Conte said. This means we will watch Yves Bissouma and Piere Emile Hojbjerg in midfield, Sanchez on right central back with only Richarlison or Son only attacking option on the bench. We might see some rotation among wing backs too. This game will answer a question can Bissouma be so creative like Bentancur in midfield against good opposition ? Can't wait to see this player in action tomorrow.
There is no place for selfishness, bad passes, wrong decision making in chances, lack of concentration in front of goal, bad attacking corners, losing balls in first third in this game. This must be dream like game if we want to get something from that stadium.
There is one big news today. Cutie Romero signed permanent deal with Tottenham. He's no more on loan in this club. Cutie signed 5 year deal. He's all what I want from defender aggressive, frightens opponents, calm with ball, good passing, read game well, doing tackles, ball interceptions perfectly. If we have someone like him on left central back position and one like Ivan Perisic on right wing back we'd be very very serious team. He's one of the best buying of this club and master piece of Fabio Paratici. What are Kane and Son upfront that is he back in defense.
I will be very optimistic and hope that our front three will be much better than against Nottingham and that we can draw there with result like 1:1 or 2:2. COYS!