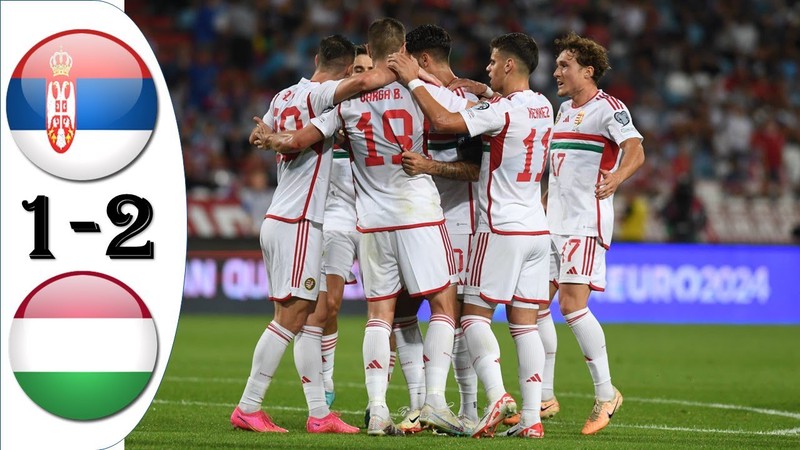 Serbia lost qualifying match against Hungary at home with result of 1:2. It was totally non deserved loss. We were better opponent most of the first half, while we literally ground them in second half, we had a lot of chances, but couldn't find way for ball inside their net.
Our attack with Mitrovic and Vlahovic should be the strongest part of our national squad, but both those players had bad game. Especially disappointing was Juventus player Dusan Vlahovic. He got ball alone in front of empty net, but kick it so poor that I am sure goalkeeper would save it if Hungarian player didn't try to clear it and scored own goal. We took lead after 10 minutes, Dušan had another big chance but his poor attempt went wide of goal. Disciplined Hungarians waited their moment and it came after 30th minute. Two bad reactions of our defence and it was 1:2 on the scoreboard.
It is hard to mention all chances we had, ex Lacio player Sergej Milinković Savić did header from close range straight into goalkeeper, Vlahović missed one more big chance, a lot of other attempts went either wide of goal or were saved by Hungarian goalkeeper.
While result is disappointing, overall play and effort were not for sure. There were some bad decisions and sloppiness with the ball in some moments, attempts to do complicated instead of simple things on the pitch with result of losing balls, but overall impression remains positive. We are better than Hungary, we are surely better than Lithuania, Bulgaria and Monetengro and we are going to participate in next year European championship after something like 20 years of pause.
Our player Vlahović should ask himself why did he have so bad game and sort himself out before next game.