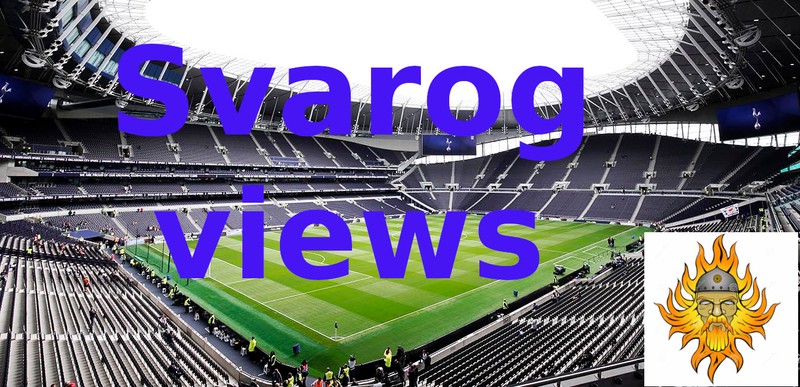 Tottenham have been robbed against Liverpool in something which should be big match between two of big six clubs. Referee missed to point to the spot for Spurs twice during the game. First was in first half when Trent Arnold pushed Sess in goal chance inside the box, second was in injury time when Liverpool players missed ball and kicked in cold blood Lucas Moura into head inside the box. They are Liverpool, they can push from back, they can kick your head inside the box and unless you are Arsenal they will not get punished. What kind of foul this thief of referee didn't give on Hojbjerg on 20m 30-60 seconds after foul on him on other side of pitch which he also didn't give.
Fun fact is that person in VAR room was same referee who sent off Manchester City player for very similar thing against Fulham and gave Cancelo red card for that. How can this be ?
Result was 1:2 for Liverpool, they scored first goal after overplaying our defense. Second goal was gift from Eric Dier who wanted to return ball to Lloris by head, but hit it with shoulder and made great pass for Salah for 0:2. Tottenham played much better in second half, but was very unlucky this time. There was one post in first half, one bar in second half, few attempts which ended few inches near the goal. When Dejan Kulusevski came in we started to batter them, they were unable to take breath. Dejan made good pass to Kane for 1:2, but it was only goal we scored until the end.
Our players need to learn to communicate better. Kane went on ball to do header for something which would be 100% goal if he let Sess behind him to do header, Kane touched ball on cross after corner and corrupted Lenglet's header from close range... Don't get me wrong, he was very good in this game. Bissouma was beast in the middle in second half.
We deserved a lot more from this game, but we were very unlucky. I guess we spent luck against Bournemouth and Marseille. We showed we are better than Liverpool at the moment in this game. This PGMOL mafia need urgent visit from Metropolitan Police. If this type of referring continue people will stop to watch this circus.